Find the 10 hidden such tourist places where you must visit during the Dubai trip. Dubai is a place like no other. It's a city where people from over 100 countries live and work. It's a hub of global logistics & financial services. It's a place filled with eye-popping sights & sounds. And it's also a focal point of global tourism.
Dubai has many world-renowned places of tourist interest. The world's tallest building (Burj Khalifa), largest shopping mall (Dubai Mall), man-made islands (Palm Jumeirah), stunning golden beaches, etc. are just some of them. Every year, these attract millions of tourists from all over the world.
But did you know that there are several lesser-known gems in Dubai? These are also very attractive in their own way. But, they don't receive as many tourists as their more famous counterparts. Wondering what these are? Then read on to know more about 10 such hidden tourist places in Dubai.
Ripe Market
This is a tourist spot slowly growing in popularity. Farmers bring their fresh and 100% organic fruits & vegetables here by the crate loads. There are also various artisans displaying their fares. Catch amateur and local musicians to strike up some nice and catchy music while you sift through the various items on sale. From junk jewelry to affordable items of home décor, the weekly Ripe Market has it all. There is also a mini zoo for kids, umpteen eating options, workshops, and fitness classes.
Al Quadra Lake
Spread over several acres, the Al Quadra Lake is a large manmade lake, about an hour's drive from Dubai. This beautiful desert oasis is located in a tranquil atmosphere, that is far from the city's hustle and bustle. This place is a paradise for bird watchers. Located in the Saih Al Salam desert, this beautiful lake is part of the Al Marmoom Desert Conservation Reserve. Catch sight of swans, flamingos, ducks, herons, kestrels, and a host of other avian species. Even the elusive desert foxes or gazelles might just appear! End the visit with excellent barbecued meat served by the locals.
Ras Al Khor Wildlife Sanctuary
Another avian paradise, the Ras Al Khor Wildlife Sanctuary is located very close to Dubai and houses several thousand bird species. Stilts, cormorants, sandpipers, osprey, etc. are some of the often-seen bird species here. Apart from birds, various crustaceans and mammals are also to be seen here.
Miracle Garden
Occupying an area of close to 800,000 sqft, the Miracle Garden is an explosion of multiple-colored flowers. This is the largest natural flower garden in the world, adorned with over 50 million flowers and over 250 million plants.It is advisable to take an advance ticket to Miracle Garden to avoid the queue. Complete with an Airbus A380 built entirely with flowers and the world's tallest topiary structure, the Miracle Garden is a must-visit for every Dubai tourist.
Love Lake
Opened in 2018 November, this dazzling artificial lake is a combination of two water bodies, intertwined in the shape of a heart. A sight for sore eyes, the Love Lake is aptly named. It's not just a romantic getaway but also a place for the entire family to have a picnic. It's just a few minutes' drives away from Al Quadra Lake. Walk aimlessly, take photos, enjoy barbecue – and have a great time.
Adventurous Quad Bike Tour
This is a pure adrenaline rush. Take a quad bike – a tough beast – and slam it through the golden and rugged sands of the Lahbab Desert. Speed up the dunes, hurtle down them, rush headlong into the desert, and have a pulsating time. At the end of it all, stuff yourself with a succulent barbecue dinner.
Phobia Dubai
Lose yourself in the maze of escape rooms in Phobia Dubai. Do you have it in you? Can you escape from devils like Jack the Ripper, wizards, zombies, vengeful spirits, and the mafia? You would have 1 hour to free yourself from these rooms. Challenge your guts and thinking skills by entering Phobia Dubai.
Green Planet Dubai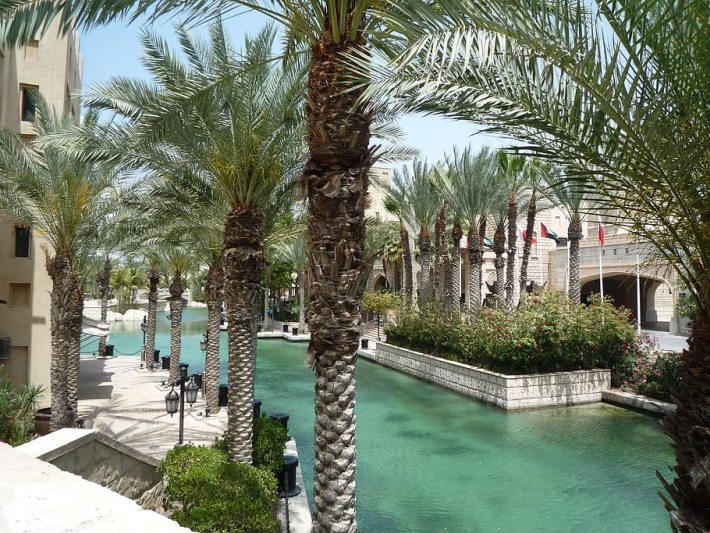 Tropical rainforest in the middle of a desert city? Well, anything is possible in Dubai. And the Green Planet Dubai establishes this point. Get to see over 3000 species of flora and fauna in this exotically created oasis. Enjoy meeting sloths, slow lorises, swim with piranhas, view exotic birds – and also enjoy exciting brunch experiences.
This is for the Bravehearts. And you are one of them, for sure. So you should go ahead and indulge in it. This is the closest you would come to flying like a bird. Enjoy the magnificent views of the azure Arabian Sea and the awesome buildings, from 200 meters up in the sky.
NoWayOut
Located in JLT, Dubai, this is a set of escape rooms that put your strategizing skills and guts to the ultimate test. Try escaping from the School of Magic, horror chambers, maniac houses, psycho chambers, and a host of thrilling and chilling places.