Travel Saga Tourism , Licensed by Government of Dubai's Department of Tourism and Commerce Marketing (DTCM) is an Inbound Tourism Company. With its local office based in Dubai.
Travel Saga has come a long way indeed. It was a very humble beginning in the year 2021 with just travel desk as a Dubai tour operator. There's been no looking back since then. We have today established ourselves as a very prominent Destination Management company in Dubai's highly competitive market. With a team of over 60 people, we have a diverse range of nationalities, bringing a rich multicultural perspective to our organization.  Yes, our employees are our major asset and it's their dedicated hard work that has brought us where we are now.
It gives us immense joy when we look back on the journey we have traveled and how we have grown. From just 1 office, we have grown to be a group of 3 companies with one of them being based in India. Yes, we have a very strong presence in the land of Incredible India. Our pride lies in not only owning the vehicles but also in directly employing the drivers who operate them, ensuring quality and control throughout our operations. We make superb partners in making dream holidays.
You'll be pleased to know that of the handful of travel companies who operate their own yachts, we are among one of them. It speaks volumes of how phenomenal our growth has been. Today, we are admired by our partners and envied by our rivals. The journey started with just 1 travel desk, and it has expanded to as many 29 travel desks within Dubai, UAE. We continue to grow, and we sincerely hope that your holiday with us will be a memorable one.
We Make All The Process Easy
Highlights Of Our Strengths
Daily Departure For All Sightseeing, Tours With SIC & Private Options At Unbeatable Price
Best Guaranteed Rates For All Attractions, Last Minute Availability Of All Tours
Wide Range of Personalized Luxury Tours & Sightseeing Options
Swift Visa Services Of All kinds To Suit Your Requirement & Stay In UAE
Instant Reply To Our Clients Requires Most Flexible Booking & Cancellation Policy
The rise of Mr. Jeetu Sainani through the ranks has been truly inspiring. His grit and determination have brought him where he is today. After a humble beginning as a sales executive at a Dubai supermarket, Mr. Sainani made his first move at an impressive career by switching to the highly competitive tourism sector in Dubai. His dedication and hard work saw him rise to being a sales manager.

Fascinated by the lively and exciting world of the tourism sector, Mr. Sainani took the plunge and decided to set up his own travel company after the pandemic broke out. There's been no looking back since then. Mr. Jeetu Sainani's vision and bold decision making has seen his baby, Travel Saga establish itself as a major player in Dubai's vibrant tourism sector catering to visitors in the city with attractive holiday packages.

Mr. Sainani believes in taking a hands-on approach and this is what drives him to invest in establishing a strong bonding with his employees. He has made sure that the work environment at Travel Saga is a relaxed one where his team sets high aims and makes steady progress adopting a professional approach. Equipped with an astute business sense and excellent management skills, Mr. Sainani has been the driving force behind the rise of Travel Saga. Taking an innovative approach to the tourism sector has helped Mr. Sainani make Travel Saga stand out in the crowd.

Passionate about his work, Mr. Jeetu Sainani is always brimming with a childlike enthusiasm and energy that motivates him to help reach Travel Saga the pinnacle of success and growth.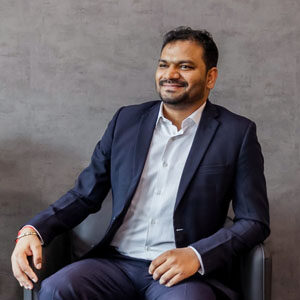 Harish Upadhyay
Business development manager
Deepesh Tejwani
Head of Operations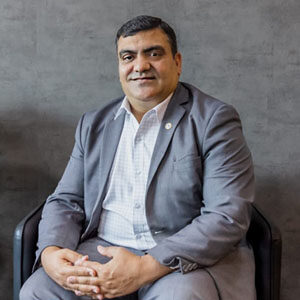 Abid Aziz
Concierge Dept. Manager
Syed Shabaz
Operation Executive
Vigish Vijayan
Travel Desk Supervisor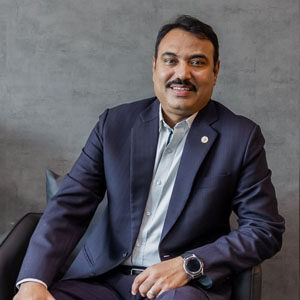 Hemant Rathod
Chief Accountant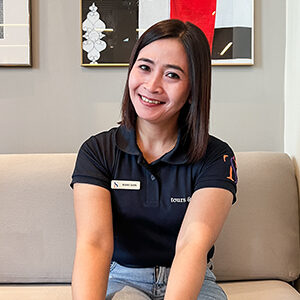 Riany
Sr. Travel consultant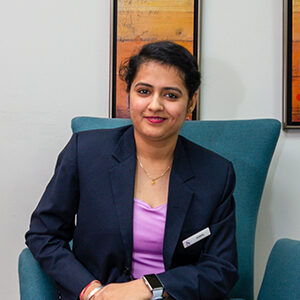 Komal Sainani
Sr. Travel consultant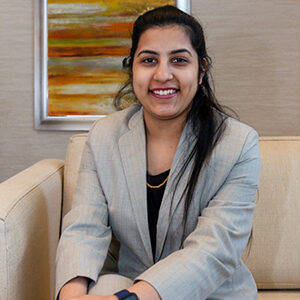 Gunjan Bhagtani
Travel consultant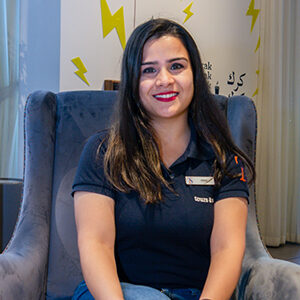 Usha Dardi
Travel consultant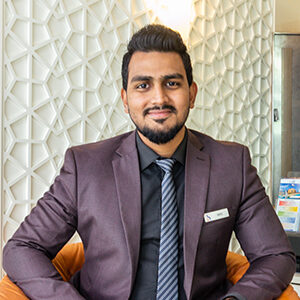 Moiz Fadnis
Sr. Travel consultant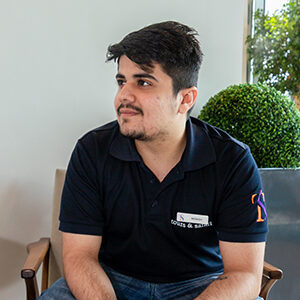 Monish Murjani
Travel consultant