What makes this lake so special? Firstly, it is very beautiful and it is popular destination for campers who like to absorb natural beauty. This is the best spot for those of you who want to get away from the hustling city life and spend time in a serene and calm atmosphere. This is a place where even families come and joy a picnic. The only thing you will have to get your own food and beverages as there are no restaurants close by.
What Can You Expect To See In Al Qudra Lake?
At this beautiful lake you will find many towers that are occupied bird watchers. The sunset at this lake is the most magical sight in the entire world. The place also has a red fence in the shape of a heart and its absolutely adorable.
Who Should Visit Al Quadra Lake
If you are looking for a quiet place to relax and if you want to get away from the noisy city this life, this is the place for you. The climate at night is very pleasant and the best time to visit this place is the winter months or any time after evening.
What Activities Can You Do Here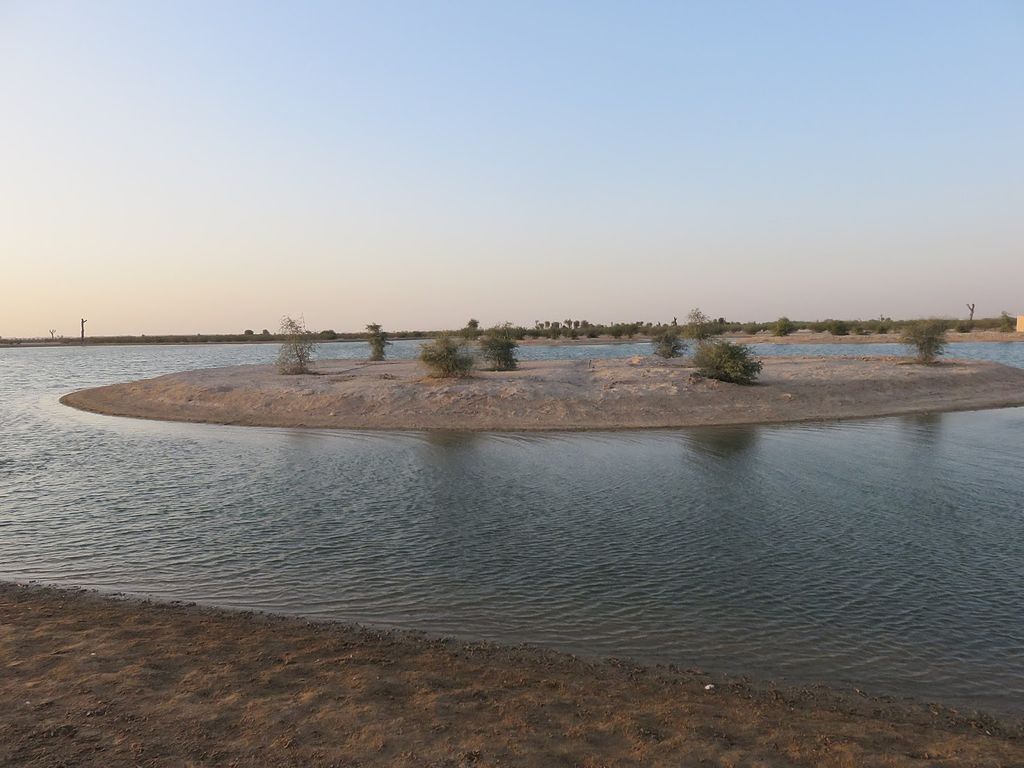 Here is a list of activities that you can do at Quadra Lake. Take a look.
1. Watch The Sunset
If watching a beautiful sunset in a scenic location is your perfect getaway then this is the right place for you. The place is absolutely secluded and it is not surrounded by any tall buildings to obstruct such a beautiful view. You can spend the lazy hours hear and take pictures of the starry skies which look absolutely beautiful at night.
2. Camping Trip
Round up your favourite buddies and plan a camping night here, it will be an experience to remember for a lifetime. You can make your own tent here and set up a barbecue and a camp fire too. This place is a favourite amongst people who love to have outdoor barbecues. If you are spending the night here with friends then a barbecue experience is a must.
3. Cycling
This is another activity that is most suitable for this place. What better way to absorb the healing energy of the place than to cycle? The place has a separate path for cycling that measures 86kms and its ideal to cycle around. Who knows you will end up making good friends with some other cycling enthusiasts in this place.
4. View The Fauna In The Place
The good thing about this place is that it has 170 different species of wildlife and birds. Though this a manmade lake it still houses some birds and animals. You can view endangered species such as Steppe eagles, flamingos, ducks, and black Swans. Do have your camera on standby and you can get wonderful pictures of these animals.
This is made up of two individual lakes joined together to form a heart and it is a beautiful sight to see. The lake area is very well decorated with flora and fauna. This is a popular spot for couples to come and enjoy a romantic time together. You can have a good time by trying out the swings on some of the big trees and riding mountain bikes.
How Can You Get To Al Quadra Lake
This beautiful lake is located 10 miles from Al Maktoum Airport and you can access this through Dubai Ain Road. You can reach this place by metro and private car.  You can reach this beautiful lake in 60 minutes. However, you must try and get back before it is too dark as there are no street lights.
Attractions Near The Lake
Here is a list of places around Al Quadra Lake Dubai. Take a look.
1. Camel Uschi
This is a popular tourist attraction that is just 25 mins from Dubai. Here you can participate in a fabulous camel trek. If you wish to enjoy the silence of a beautiful place then this is just the perfect location for you. You also have the option of staying the night in the desert and watching how traditional meals are cooked and its quite a fascinating sight.
2. Jiyad Stables
Why not try something new? Visit this place and get a chance to see more than 120 Arab horses and their habits. Here you can indulge in fun activities such as riding lessons and desert hacks. You will also get to see desert animals in their habitat.
3. Al Marmoom Reserve
This is one of the biggest reserves in UAE and it covers an exhaustive area of 40 hectares. This area has so many different kinds of flora and fauna within the UAE.
Highlights Of The Area
This area is ideal for taking a stroll as it has a special path measuring 7 kilometres. Take the time to walk on this path and you shall not be disappointed in the least. You will get to see animals like ducks and fish swimming in the pond.
If you are a nature lover, you are going to have a great time watching different species of birds and listening to their cute chirping you can also get a glimpse of animals such as rabbits and foxes.
Watch the sunset and capture the beautiful sight on your camera to celebrate the moment. You can also sit by the lake and enjoy the calm atmosphere.
Some Things To Remember Before You Visit This Location
Do not litter or destroy anything in this area as you can by fined for it
If you plan to have a barbecue then you have to do it in a grill or a pot as the campfire can cause harm to the animals there
The authorities of this lake pay special attention to the eco-system so you cannot feed the animals there
You must note that at night it can get very cold there and so you must come prepared. It is best to carry some light warm clothes with you.
So, this was all the information you need for this beautiful location. You must know that this place has been a source of inspiration to many artists and poets. Do not hesitate any longer just visit this place as soon as possible.