When you plan a tour to the City of Gold, you may dream of exploring the sky-high buildings, unlimited shopping, feeling the warmth of luxury, glitzy nightlife, and modern and ancient architectural wonders. But Dubai is not all about glitz and glamour. The best thing about Dubai is that you can perceive both the modern world and the same time the vintage world. If you are looking for a visit to Dubai you should dream to explore this authentic side of Dubai too.
Emirates has always taken care to up bring with the modern world but never forgot to reflect their authenticity. By this side of Emirates, it promises you intrigue, fun, and adventure by taking you through sandy landscapes like the Al Awir Desert and the old Arabian way of life. Although Dubai has a lot of tourist attractions, if you miss a desert safari, you're going to miss the true essence of Arabian culture.
Landscape of desert unlike you have ever seen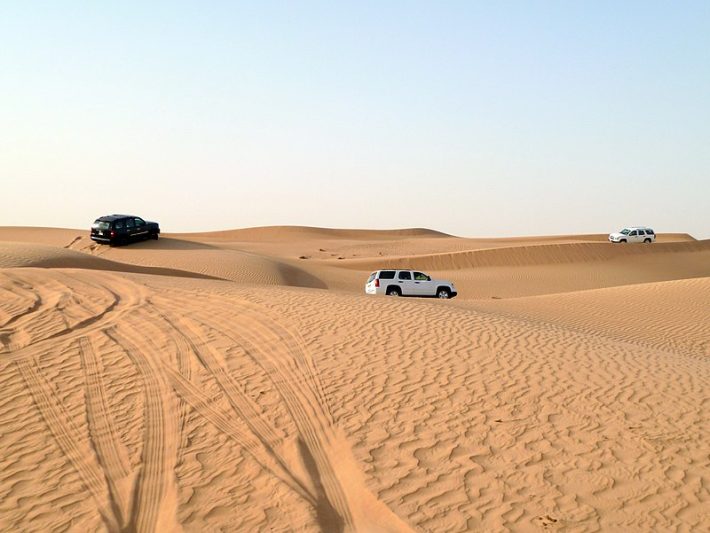 The golden blanket, sandy landscape of the Dubai desert is ideal for indulging your artistry. The combination of the warmth of golden sand, dazzling sunset view, and the barren wind flowing through your hair brings you to a different dimension you have never been to. You don't need to be a pro at your photography skills to embrace this glamorous sight into your camera lens; golden sun rays reflecting on the sand, create a red hue akin to carnelian gem mine and you don't need to add filters additionally for your memorable photos. At night desert create a totally different atmosphere, the cloudless sky let you enjoy a cluster of stars that looks like a glittering black canvas. If you are lucky you might be able to witness one or two shooting stars so better to bring your tripod.
Spice up your safari with adventure and thrilling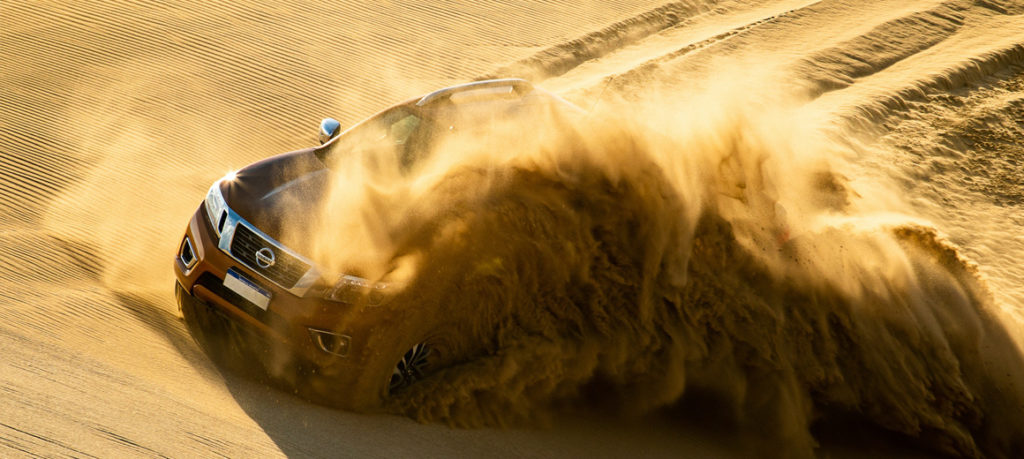 The sandy playground-like surface letting you do much fun and thrilling activities in the Dubai desert. The titillation that you are getting when you dune bashing by a 4x4land cruiser jeep cannot be compared to any other feeling. You are definitely going to be amazed by how you are keeping the balance of the jeep while it bumps through sandy steeps and slopes. In addition to that, you can also enjoy fun-filled activities like Red dune desert safari, Sandboarding, Camel rides, Quad bike and Buggy rides according to your preference. If you are an adrenaline junkie you should definitely try out a quad bike or buggy riding experience. There you can feel this adventure's bumpy ride driving by your own like a movie star. Sandboarding is also super fun and cool activity where you can glide through sandy slopes sitting on a board. What's the meaning of your trip? If you have come to the Middle East and have not experienced an authentic camel ride where you can make nice experience and grab bring back social media worthy photographs.
Ladies, it's your time to get a reward at a safari camp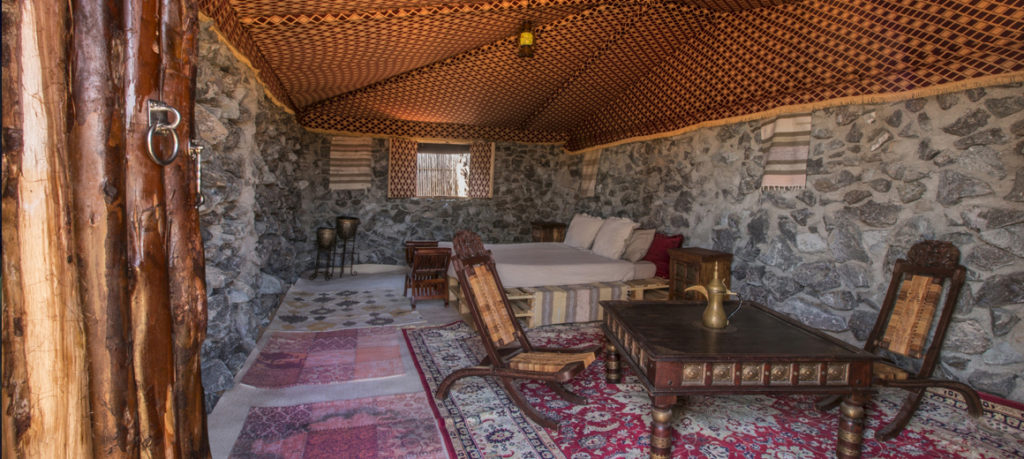 Ladies, you can decorate your palms with traditional henna paintings which ancient Arabic women used to believe by doing henna tattoos you can get rid of negative energy and your soul fills with positive energy.  So when you are in the desert safari camp,  you can try free henna tattoos on your palms and look like a gorgeous Emirati girl until the tattoo fades away within few days.
Enjoy a taste of heaven with an unlimited BBQ dinner buffet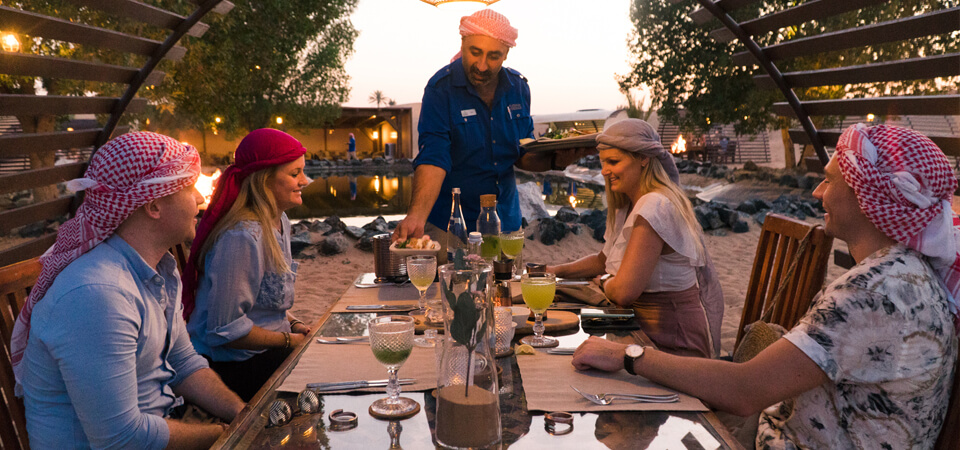 After engaging in a lot of fun activities in the evening you will beyond doubt feel hollow in the late evening. But in the camp, you can freshen up with unlimited free refreshments like water, soft drinks, and cold drinks. In Arabic culture, they are giving much priority to meat and spice when it comes to the food. You can enjoy a hot BBQ dinner buffet with many options to fulfill your taste buds in the middle of the desert. In case you are vegetarian, you might think that you won't able to eat while doing a safari, No there are a variety of veg options also available exclusively for vegetarians. If you are a shisha lover don't forget to add that experience also into your safari menu under different flavors.
You had a thrill, you ate and it's time to have some entertainment

Emiratis are rich in their ancient and Arabic culture. Along with the nightfall, you can witness the glamorous, sparkling, and dramatic entertainment acts which are inherited from the ancient times, like exotic belly dancing, traditional tanoura show, and also fire shows performed by talented locals at the dessert camp.
Why do you should we have this wonderful experience?
As a leading Travel and tourism agency which is established in Dubai, UAE; we always looking forward to providing the best option visitors could grab at a reasonable price.  Our main goal is to satisfy our customers to the fullest during their stay.  In desert safari, we are providing guaranteed service including free pick up and drop off from the hotel, which you don't need to regret the money you spend.  We have satisfied many visitors from all over the world with our amazing packages and each of them was really satisfied with our service. So if you also want to witness this amazing experience don't think twice to contact us.