You may have heard of the fabulous beaches in Dubai that are maintained by 5-star hotels. However, it is the public beaches that offer more fun as a lot of them do not charge anything for entry and they also have shops and restaurants, cafes, and shops that sell food for reasonable prices. The one name that stands out is JBR beach, this is a lively location, and it's very colorful. So are you excited to know more about such beaches? Well, let us get started right away to provide you this information as we do understand the visiting Dubai can not be completed without seeing the beautiful beaches here
List of 9 Beaches in Dubai that is open for 24 hours
Are you confused as to which beach you need to go to in Dubai? Well, let us take away that worry from you. We have put together a list of beaches that remain open for a long time. These breaches offer a very family-friendly vibe and you are surely going to have a memorable time here. Have a look.
1. La Mer Beach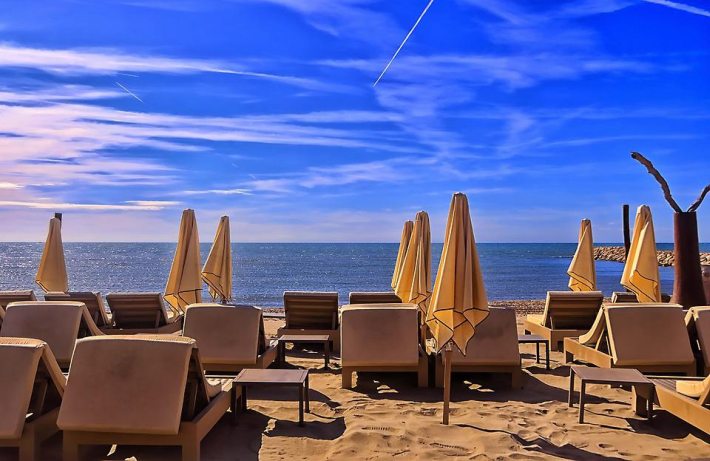 This is one beach that you should not miss out on at all. If you are looking for a classy environment to spend quality time with your family and friends then you should be here without any doubt. Take a stroll along the walkways made out of wood and take a look at the graffiti murals and the lovely graffiti. You can also visit the restaurants and ice cream parlors. The good thing is that this beach has a few shacks where you can relax and take showers after bathing in the sea. Want to indulge in some water sports? Great you can rent out some equipment for reasonable prices and go ahead.
2. Al Sufouh Beach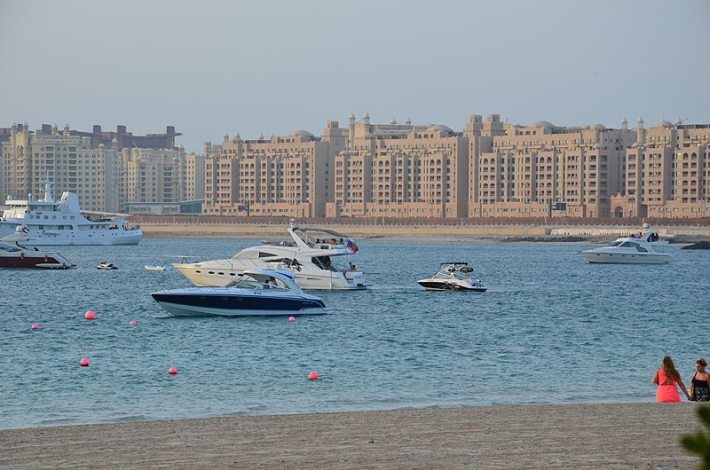 Looking for some peace and quiet? Well, this beach can give you just that. The white will leave you mesmerized and the lovely blue waters look very welcoming. Not too many people know about this beach so you will not be brushing shoulders with a huge crowd. from this beach, you can get a good view of the Palm Jumeirah and Burj Arab. If you love taking photographs then take your camera with you and click away.
3. Kite Beach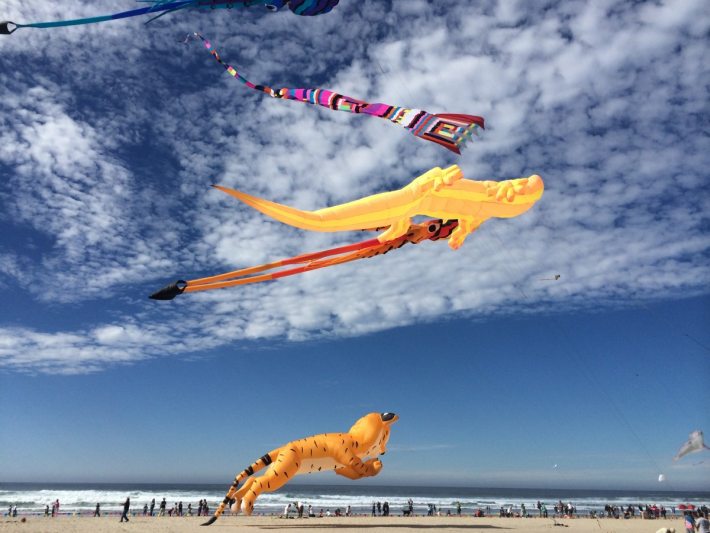 This is a wonderful beach where you can have a good time with your kids. You can indulge in some fun activities such as kayaking, kite-surfing, and it flying. These activities can be enjoyed by kids too. Once you are done with the water activities you can head out to the food stalls and enjoy a host of delicious food and also ice cream.
4. Mercato Beach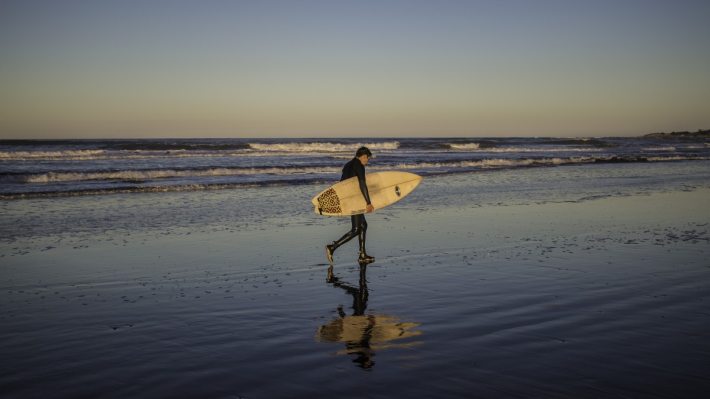 If you love calm waters and nice sand then this beach is just right for you. You can find this mall close to Mercato Mall. This beach is not as scenic as the other beaches. However, the good thing about this beach is that it gives easy access to disabled people and to people using wheelchairs. This beach is never very crowded at all.
5. Sunset Beach
You will find this beach next to Sunset Mall. You can get a grand view of the Gulf of Arabia. You can also get a view of the beautiful sunsets. Couples visit these beaches to enjoy a romantic walk or to sit and watch the sunset.. During the weekdays the beach only allows children and women. Since the beach is devoid of kiosks and cafes, you must take your own food with you.
6. Burj Beach
Each year this beach attracts many swimmers and surfers, the sea has very active waves here and it's perfect for surfing. You can rent equipment for water sports at very reasonable prices. You can get a good view of of the Burj from this beach. This beach is also suitable for those people who want to take a light jog. while you are this beach you will also be witnessing people of having Jet Ski Ride , Yacht Tours , Parasailing  & Some Other Water Sports
7. Jebel Ali Open Beach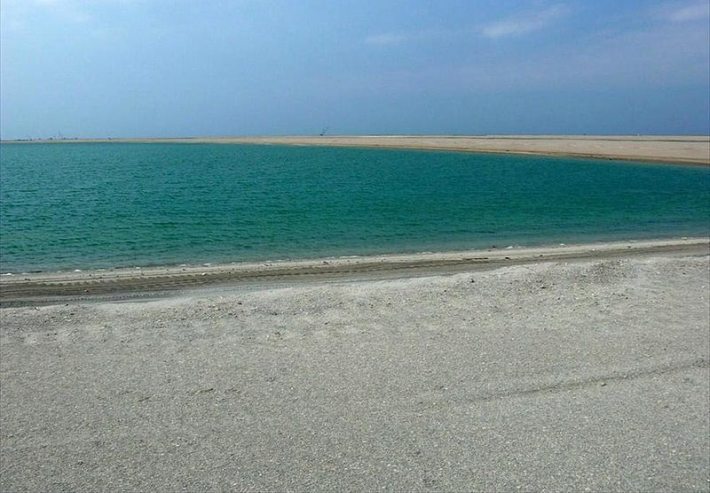 This is one of the newest beaches and it also has one of the biggest harbors. The wide beach is ideal for activities such as kite surfing, kayaking, diving, and paddle boarding. To indulge in these activities you will have to bring your very own equipment.
8. AL Mamzar Beach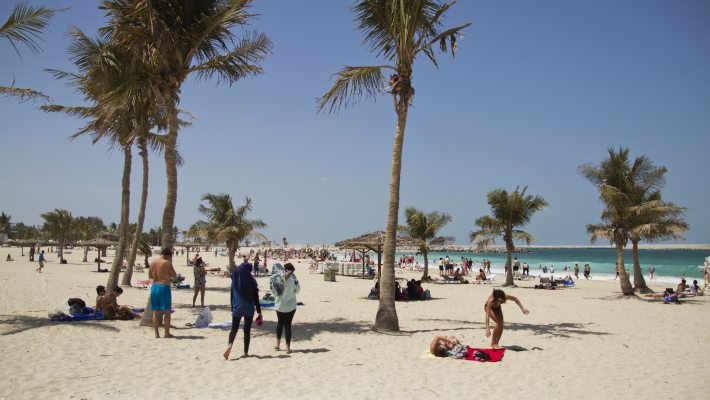 This beach covers a generous area of 106 hectares and this beach is perfect for sunbathing and swimming. The beach also has a separate section where you can have small barbecue get-togethers.
9. Black Palace Beach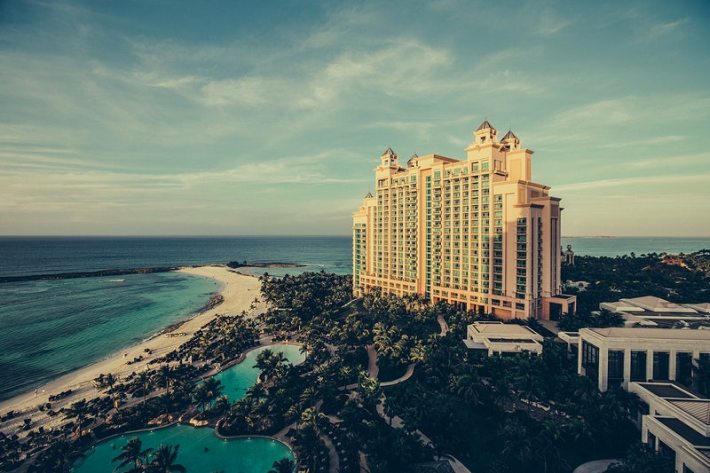 Another quiet beach with beautiful blue waters and lovely golden sands. If you want to avoid crowds this beach is right for you. Spend lazy hours at this beach with friends and family and you will not regret it.