Are you looking for a romantic dinner? Are you unsure where to go? Let us take away the confusion by naming some of the hottest romantic dinner spots in Dubai. Keep reading as we name some of the best restaurants that will fulfill your requirement. Are you eager to know more? Then keep reading as we share interesting details on some of the best restaurants in Dubai.
21 Restaurants That Offer The Best Romantic Dinner In Dubai
A romantic dinner date is supposed to be special and you must pick the right restaurant. Typically you would pick a place that offers a quiet environment with a unique experience that you have never had before.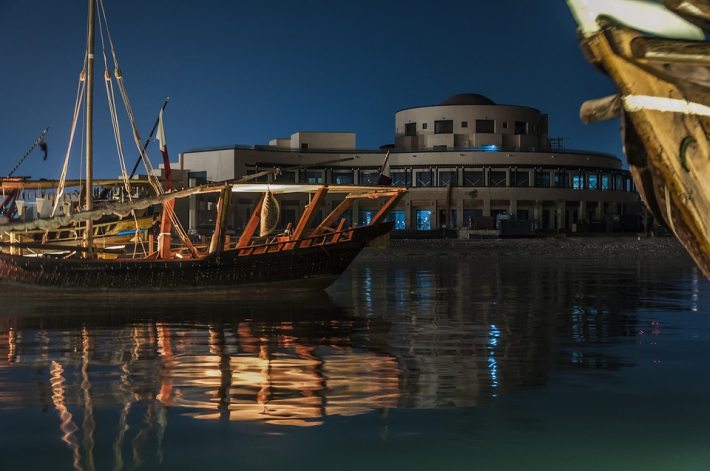 Enjoy a sumptuous dinner aboard this two-hour luxury cruise. This luxury dhow cruise offers the best comprising of mouthwatering cuisines from all around the world. You will get to witness Dubai's Skyline As you take a trip on this luxury cruise. The cruise also has suitable entertainment such as Tanura Dancers and performances by other artists. Experience on this luxury cruise will certainly be a memorable one for you.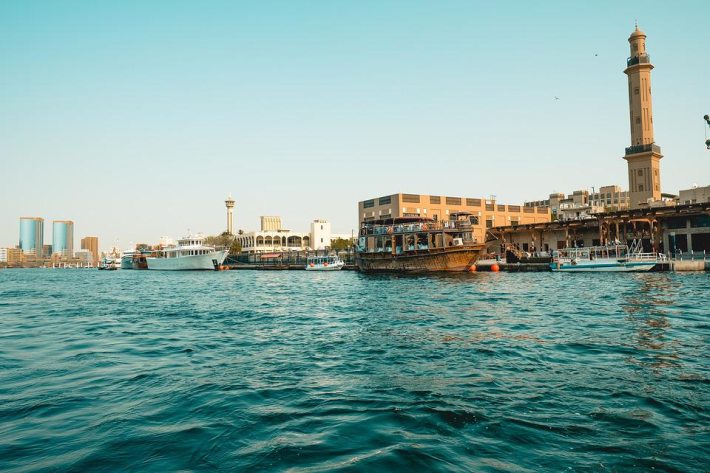 Are you planning a dinner date? Looking for a special place to take your loved one? Try the dinner special aboard the Creek cruise. This is one dinner that certainly does not disappoint you In any way. You will be treated to a buffet dinner that consists of all the food you would expect on a luxury dinner cruise. Grab a bite of the delicious dinner while treating your eyes to the beautiful sight of the coastline.
Dubai Desert Safari with Dinner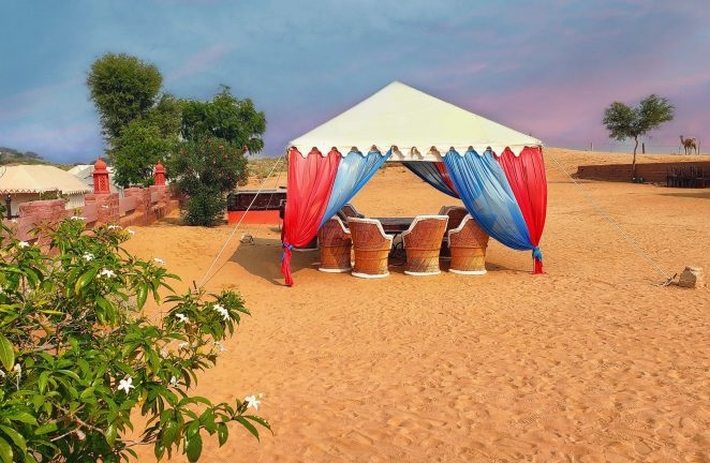 The desert is perfect for those individuals who want to experience the magic of the desert at night. The desert is to die for as it comprises traditional Arabian dishes. This is not just an ordinary dinner experience, you get to watch the sunset over the desert dunes while enjoying a host of other activities. Take photographs with your date dressed in traditional Arabian costumes. This dinner experience is perfect for expressing undying love for one another.
Dinner in the Sky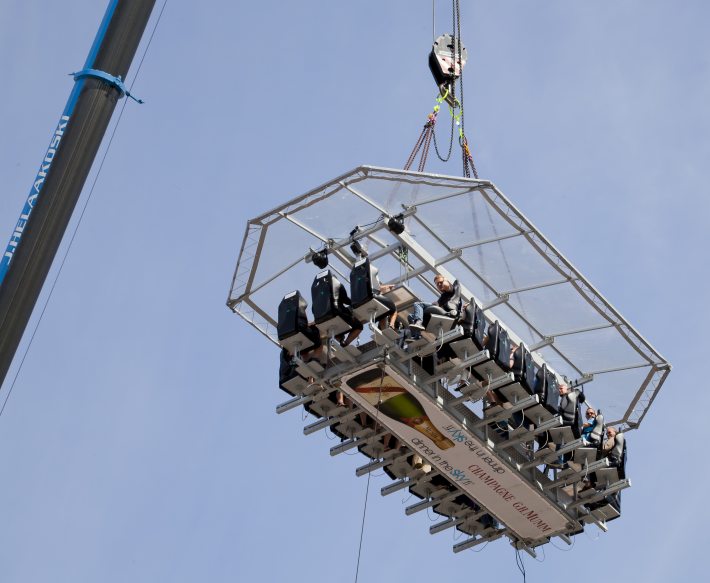 If you are on the lookout for a different kind of dining experience, then try the dinner in the sky for a change. You should go for this only if you do not have the fear of heights. The view is breathtaking from that height and the food is amazing too. The Dinner consists f a three-course menu and the experience will be mesmerizing. You must book a table in advance to avoid disappointment.
Terrace Floor 42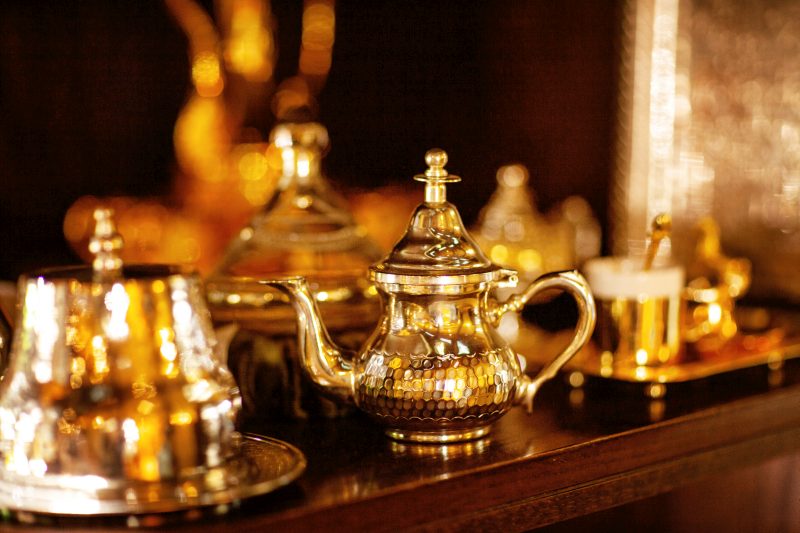 Would you like to try some Moroccan, International, Vietnamese, and Cantonese food while out on a dinner date? Try Dennis Floor 42, this place has received tons of positive reviews for its services, ambiance, and high-quality food. From this restaurant, you can get a clear view of the city below and the experience is truly magical.
Marina Social
Are you planning for a romantic dinner date? Why not visit Marina social, and try the apple tart, crab linguini, and tomato burrata. This restaurant has a relaxed atmosphere with soothing music playing in the background and, and dim lights, just perfect to usher in a dose of romance.
Shades
Enjoy a wonderful time at Shades while watching the sunset near the Marina. This restaurant is everything you would dream of while on a date. The service is fast and prompt, the staff is very polite, and most importantly the atmosphere is very posh. The restaurant serves mouthwatering dishes at very affordable prices. For the ultimate romantic dinner experience in Dubai, this is the restaurant you should be visiting.
Palm Avenue
If you like to taste some authentic European food then you must visit this restaurant without fail. You can get a beautiful table by the pool and absorb the calm atmosphere of the restaurant. Treat your taste buds to some Australian steak and Lamb cutlets as they are the restaurant's signature dishes.
Mint Leaf Of London
Not keen on spending too much on a romantic dinner date? Great then make your way to this restaurant. Restaurant employees top chefs nothing short of culinary artists. The atmosphere in this restaurant is nothing short of instant romance. What to eat here? Well, the menu has a lot of variety you will be spoilt for choice. Finish your dinner with some Gulabjamun cake.
The Shore
Your date night will only get better when you make your way to this paradise of a restaurant. V this beached side restaurant lives up to the hype and it prepares the tastiest Mexican food tasted by the tongue.
Iris
This stylish restaurant is located on the 27th floor of the Oberoi. The view from the restaurant is a killer and the food makes the effort of going there worthwhile. The dinner at his restaurant is quite affordable and the service is fast and helpful.
Rhodes W1
This restaurant was started by none other than Gary Rhodes, a famous chef. The French-inspired restaurant is an absolute delight for romantic dinners. Give the beef tartar a go and you will not be disappointed. Vegetarians will also have a lot to choose from.
Beach Bar and Grill
Are you looking for a restaurant that is not so formal to enjoy a romantic dinner? You may wear casual attires but you should not wear flip flops, shorts, and sleeveless vests. Sink your teeth into some delicious seafood the restaurant has already received many positive reviews based on the food and fast services.
Level 43 Sky Lounge
Looking for an exotic experience for a romantic dinner? Then this rooftop restaurant could be your destination. The restaurant is designed to make you and your loved ones at home instantly. What food is famous here? The rib-eye steak is a must-try for you food lovers.
Tomo
Would you fancy some Japanese food while planning a romantic dinner? This restaurant offers the best authentic Japanese food in the whole of Dubai. You can also get a view of Dubai's skyline which is a treat for the eye. You can expect a lot of variety in terms of food.
Eauzone
This restaurant is a hot favorite with newly married couples. The view from this beachside restaurant is simply outstanding. You can have an early dinner while you watch the sunset. The ambiance is superb and the food is fabulous.
Thiptara
The dining experience at this restaurant is second to none. This restaurant gives a wonderful view of the famous fountain in Dubai. The Tahi food here is an absolute killer and the ambiance oozes elegance and romance.
19. 101 Dining Lounge & Bar
If you want a more traditional experience for a romantic dinner then you should try this place without fail. The table is neatly decorated with candles and the view from the restaurant is mesmerizing. Try the Mediterranean dishes at this restaurant.
Moana
When it comes to aromantic dinner this restaurant should not be left off the list. You should try the seafood and Japanese dishes here as they will leave you craving for more. The atmosphere is a lot like a fairy tale as the restaurant has water on all the sides and the sight is beautiful.
Hakkasan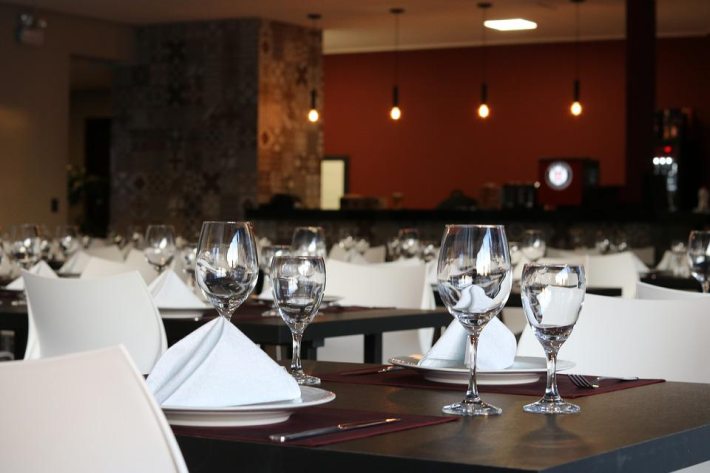 Try some authentic Chinese food for a romantic dinner date. This restaurant has a strong reputation for serving the best Chinese food in the whole of Dubai. The restaurant is well decorated with greenery and pavilions made of wood.
Falcon Oasis Restaurant
Do you want to try some delicious food while enjoying a romantic date? Well, try this restaurant as it has a wide selection of food. The experience at this restaurant is completely unique as you get a complete view of the ocean at night. Do not forget to try the Chicken Curry, Arabic bread, Pasta, Grilled fish, and Arabic mix grill.