Everything you wanted to know about Hatta Wadi Hub: Hatta is a rocky landscape located in the midst of the Hajar Mountains about 100 km away from Dubai. The Hatta Lake lies right in the middle of this well-known location, and it is ideal for adventure buffs coming from all parts of the globe. Apart from all the adventurous activities, the Hatta Wadi Hub likewise provides a picturesque natural beauty that is sure to enchant the tourists out there.
Things to do at Hatta Wadi Hub
Besides an amazing camping trip, Hatta will also provide you with lots of intriguing thrills and rides that will catch you by surprise. Let us look at the top things to do in Hatta Wadi Hub.
1. Hatta Hiking Track
It will be a good idea to hike in the mountainous landscapes when you are at this location. This is because of the presence of some astounding wadis and peaks right here. The interesting hiking routes spanning a length of more than 32 km will be one of the most adventurous pursuits to indulge in Hatta.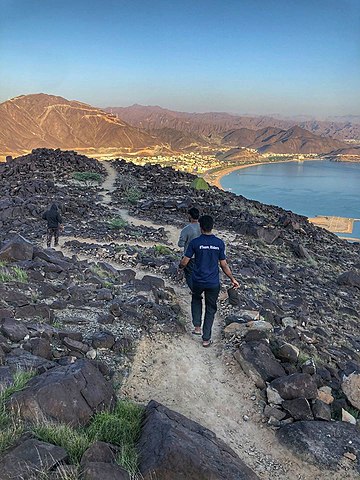 The tourists can explore the tranquility and beauty of the mountainous trails from a hand-shaking distance. All types of hikers will simply love the areas close to the Oman border where various types of hiking trails will be available for virtually everyone right here. While indulging in hiking, you can also get a feel of the sandy landscapes and lush wadis.
2. Mountain Biking
There is no doubt that adventurists will love to perform mountain biking when they are at Hatta Wadi Hub. In case you are planning to do cycling in the city of Dubai, then this will be one of the best options. As compared to other tracks in Dubai, this one spans 52 km with various levels of difficulty which will enable the riders to get a feel of the panoramic routes.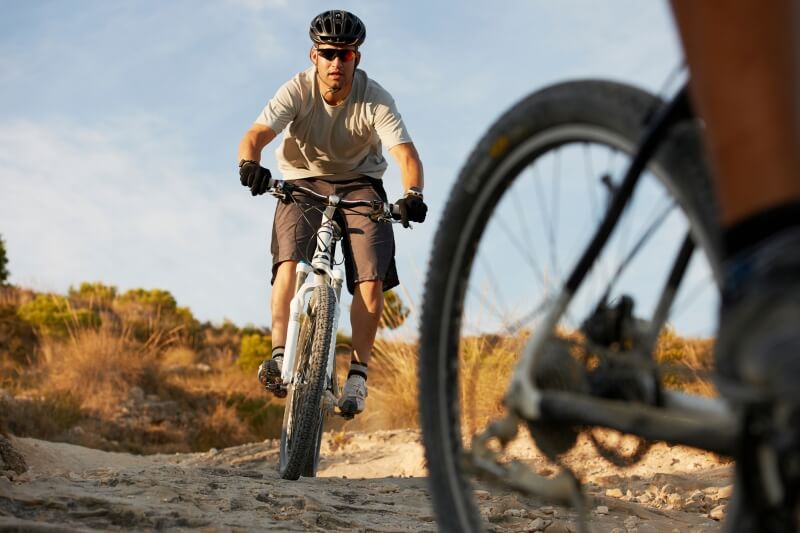 The good thing is that these biking trails have different colors for indicating difficulty levels. The riders will find the blue trials to be somewhat challenging while the green trails will be perfect for the newbies. The red trails are meant for those riders that want to face lots of obstacles while biking. Lastly, the black trails will be appropriate for the experienced riders looking forward to shunning their skills while biking.
3. Horseback Riding
This particular activity happens to be one of the many adventurous activities to perform in Hatta Wadi hub. It will allow you to ride on Arabian horses and enjoy the scenic beauty of the surroundings.
4. Kayaking
Make sure to perform kayaking in Hatta in case you are contemplating visiting Hatta Wadi hub in the upcoming days. While kayaking, the tourists will be capable of enjoying the azure waters of the reputed Hatta dam without any problems at all.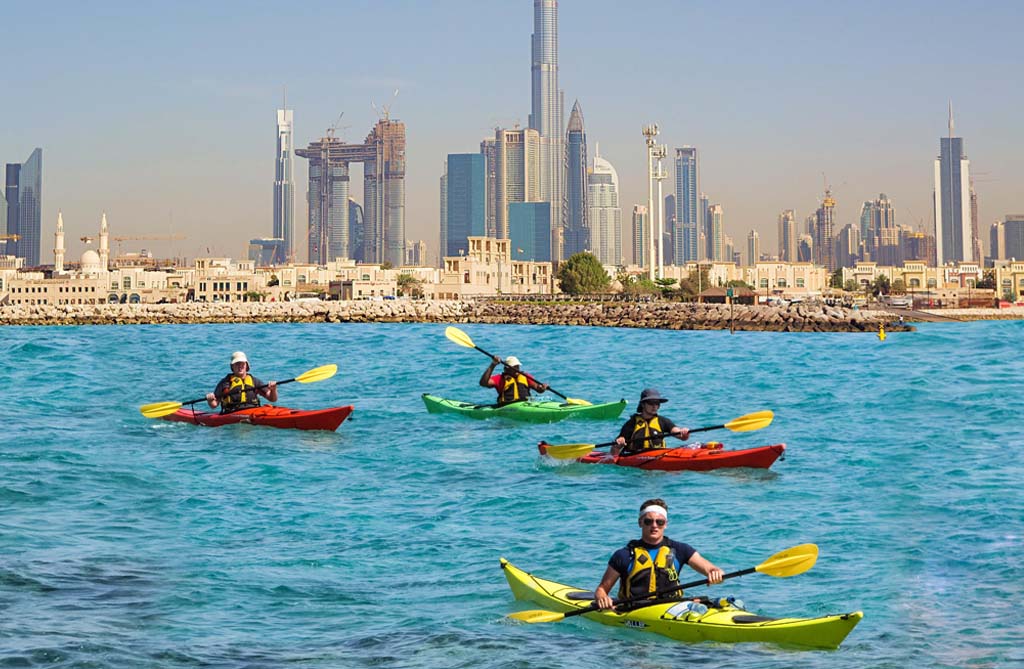 It will be a sensible idea to rent kayaks along with water bikes and pedal boats. The timings for Hatta kayak on weekdays happen to be from 7 am to 9 pm and on weekends from 7 am to 10 pm. Also check the Snoopy Island in Fujairah here.
5. Paragliding
While paragliding at an astounding height of 500 feet you will get the opportunity of having a stunning birds-eye view of the Hatta landscapes. You will be able to see all the things including lush green arenas, rocky mountains, and wadis while hanging with parachutes. We will assure you that this sporting activity will fill you with adrenaline right from the very word go.
The good thing is that anyone more than 18 years of age will be able to indulge in paragliding right here. However, if you are younger than 18 years, then it will be imperative for an adult to escort you all the while. You need to shell out AED 650 for a 15-minute flight which is definitely quite affordable for most people.
6. Gel ball
In case you know how to play paintball, then this activity will provide you with better chances to enjoy yourself. It is a fact that you have to endure lots of pain at the time of paintball; however, this game will provide you with a gel ball gun and safety gear. All you need to do will be to make use of the smoke pops for striking the opposing team. The gel ball game will be ideal for all those that are more than 8 years of age. Moreover, you need to pay AED 85 for every session for enjoying yourself to the fullest.
Timings
The HattaWadi hub will be open to the public every day from 7:00 AM to 10:00 PM.
Ticket Price
We can arrange the tour for Hatta Wadi Hub, kindly reach us here or call us at +971 4 268 4645.
Best time for visiting
On most occasions, this tourist spot will be open from October to April since the weather tends to be cooler during this time of the year. Even though, one might feel somewhat warm in the afternoons, early mornings and late evenings will provide you with an amazing time right here.
How to get there
Although taxis will be available for reaching HattaWadi Hub, they can prove to be somewhat costly in the long run. It is also feasible to reach Hatta on board a bus that will be available from Subkhka. You can likewise take the help of cars to get to HattaWadi and the good thing is that free car parking facilities are available for the visitors as well.
How many hours should be spent at HattaWadi Hub?
It will be a sensible idea to invest from 6 to 24 hours in exploring all the interesting locations in Hatta given that most activities will be performed outdoors.
What are the limitations?
You will not be able to take advantage of the facility of wheelchairs at Hatta due to the presence of rough landscapes.
The Wi-Fi connection can be somewhat slow here as well mainly because of the mountainous location.