If you plan to visit Fujairah, then you have to visit Snoopy Island. Why is it called so?
| | |
| --- | --- |
| Time | 9 am |
| Tour Type | Private |
| Location | Sandy beach resort , fujairah |
| Highlights | Kayaking from Beach to island & other water sports ( On extra charges ) |
| Things to do | Picnic at Beach and explore the Beach with crystal clear water surrounding the island |
Private Transportation to sandy beach Fujairah
Explore the Snoopy Island with kayaking and other water activities (On extra charges)
This is because the shape of the island looks like a popular cartoon character.  This place is a popular tourist destination and is visited by newlyweds and professional divers. Are you excited to know more about this fabulous place? Well then keep reading as we reveal some interesting facts.
A Brief Overview On Snoopy Island
This island is 2 hours away from Dubai and you can drive to this island. This is located on Fujairah's coast. The island has a rocky terrain and is surrounded by clear blue waters, which make it look magical. The coral reef on this island is very attractive. So, if you love beaches and you love to participate in diving then this is the beach for you.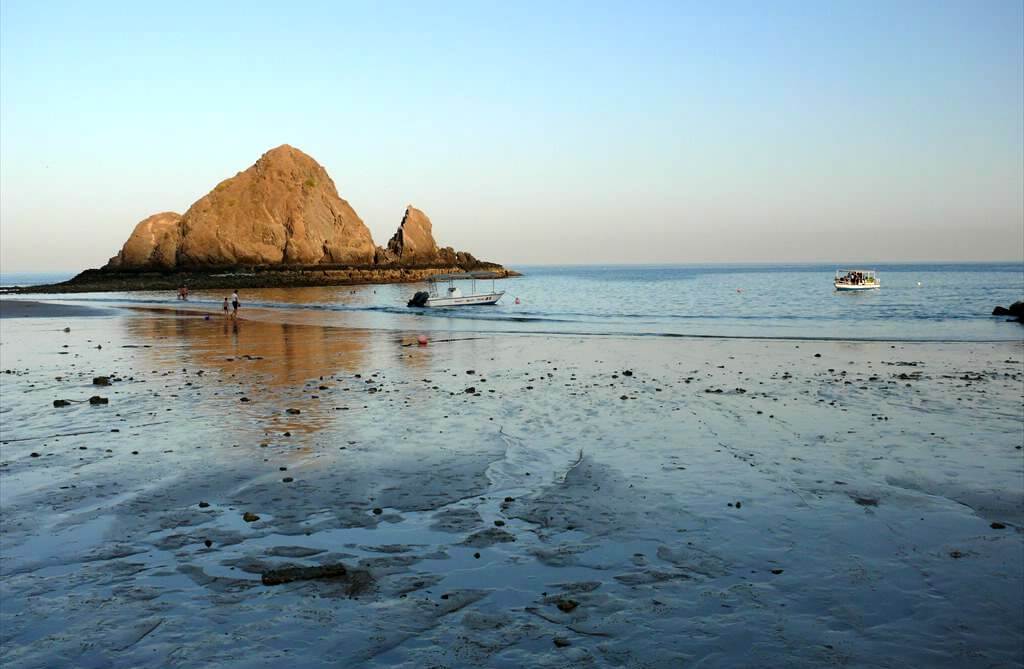 Activities At This Beach
Here is a list of activities that you can enjoy at this beach with your friends and family. Have a look.
Scuba Diving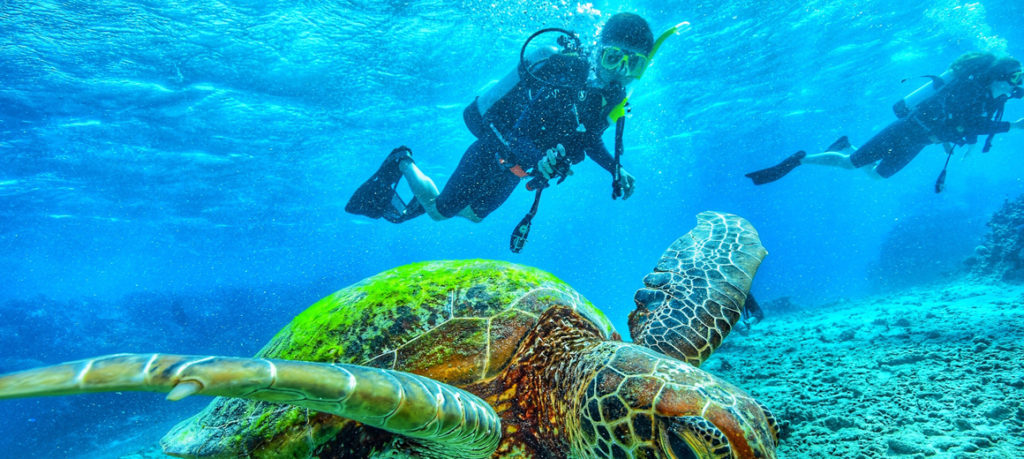 This island is one of those few places in the UAE that allow scuba diving. This location has been dubbed the "ideal location for scuba diving". If you are new to this activity then you could hire a professional to teach you the rope. They hold training sessions twice a day and you could sign up for them if you want to scuba dive.
Water sports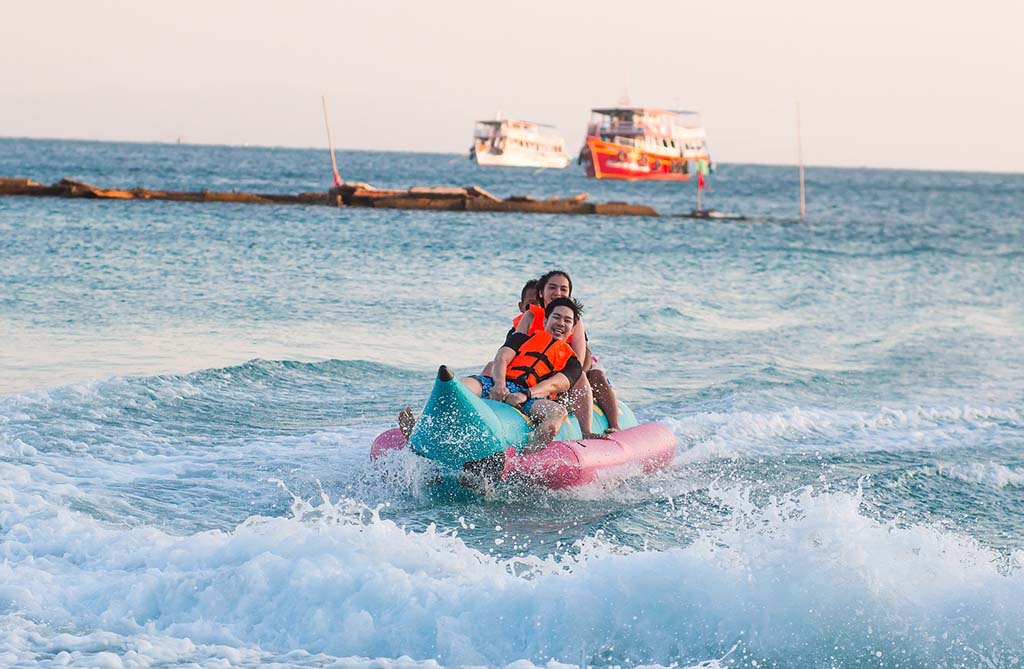 Love water sports? Great, then make your way to the Sandy Resort and participate in a host of water sports. You can choose activities such as banana boat rides, fly fish, and bingo rides. This place guarantees you hours of fun and frolic. It will be a day to remember.
Paddle Boarding Or Kayaking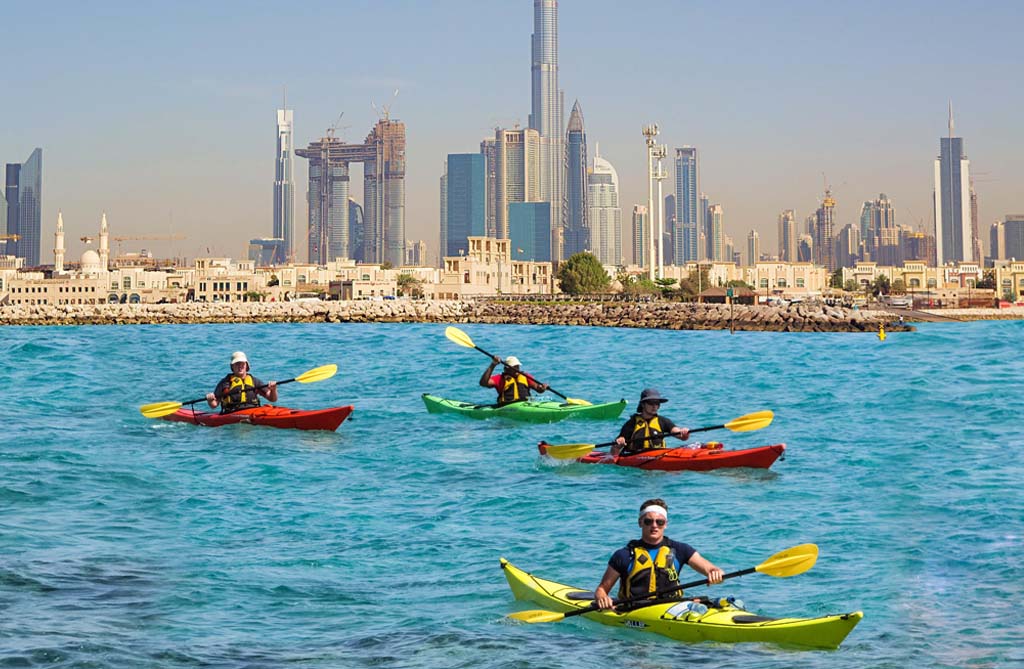 Want to indulge in some adventure? Then go kayaking around the island. You can rent out kayaks and paddle boats at the beach. You will be accompanied by trained professionals who will also guide you on certain safety measures. 
Snorkeling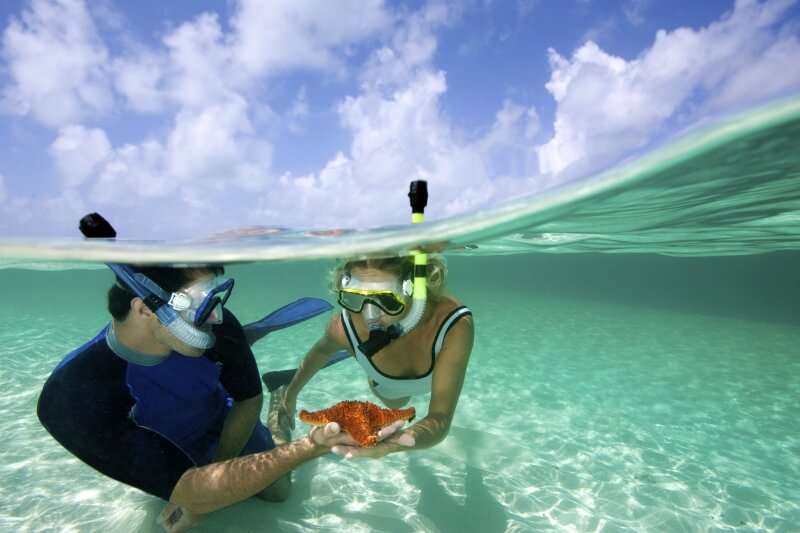 Snorkeling is one activity that you will enjoy on this island. You can get to see many different types of fish while swimming underwater. You do not have to bring your own gear instead you can hire them at this beach for a nominal fee.
Organize A Picnic And Watch The Sunset
This island has a big beach that is not too crowded so you can pick a spot and have a picnic with your friends and family. You can also sip on your favorite drink and watch the sunset, do not forget to l out your camera and take a few pictures.
Visit Snoopy Lounge For Some Shisha
Once you are done with the watersports and swimming, make your way to Snoopy lounge. This place is known to serve the best shisha. The lounge is very nice and cozy and the service here is very warm and prompt.
Drinks And Dinner At Beach Bar
Head to the Beach Bar for some delicious food and drinks. This beach bar is very lively and the décor is very cheerful, it is designed to make you feel good instantly.
Beach Camping
A Good Way to enjoy  Snoopy Island is to camp on the beach. There is a separate camping site on this island
FAQ's
Is Fishing Allowed On This Island?
The Island is home to many rare species of fish so fishing is not allowed here.
What Marine Life Can You See At Snoopy Island?
You can see many different marine animals at this island such as green turtles, reef sharks, and many varieties of fish.
What Are The Rules To Be Followed?
Tourists must not litter on the beach.
You should not wear swimwear outside the designated area.
You may have to pay extra for certain activities
So, this is all the information you need on Snoopy Island. This is a wonderful place to visit and create memories. Do not feel surprised if you end up visiting multiple times, it is known to have a seductive charm on people.