Are you planning to visit the spectacular city of Sharjah? Well, that is a great idea. There are many popular tourist destinations within the city that you will love. However, we have created a list of some popular tourist attractions that will leave you craving for more. Want to know more? Keep reading as we reveal some fascinating details about these places.
A Brief Overview Of Sharjah
Sharjah is considered to be the cultural capital of the UAE. There are tons of places that you can visit in Sharjah and you will love the entire experience. The city is a perfect blend of culture, traditions, and modern lifestyle.
List of Top Places to Visit in Sharjah
We have prepared a list of the 20 hottest tourist destinations in Sharjah. Take a look.
1. Al Qasba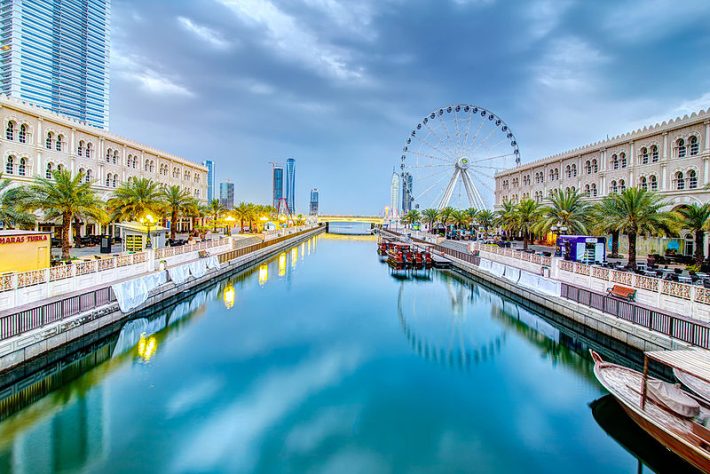 This place is not hard to find as it is located in the city center. What does this place offer? If you want to relax and catch up on some food at some up-market restaurant, then this is the place for you. The place has the Etisalat –Eye, a fun zone for the kids, musical fountains, Abra rides, and theatres. This place is just perfect to get a glimpse of the true Arabian culture.
2. Sharjah Aquarium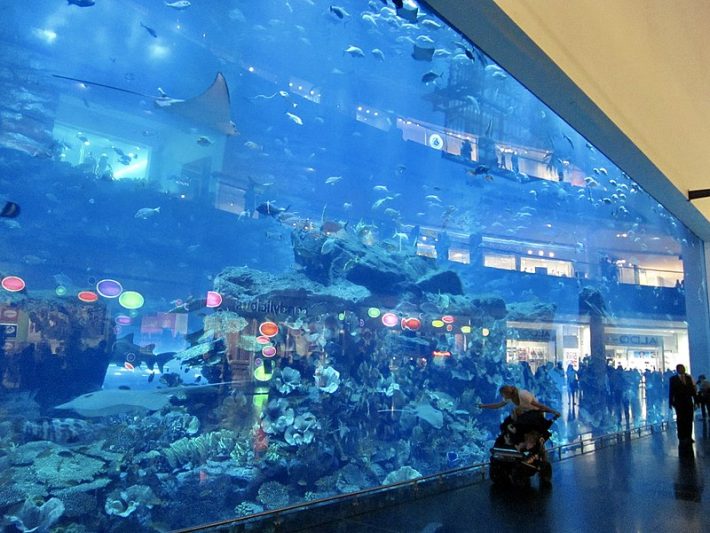 The Sharjah Aquarium is undoubtedly a very beautiful place within the city that you will enjoy visiting. Here you can view the different marine life and get up close with them. You will also learn about their origin and their food habits. The aquarium is home to over 100 species of marine animals. You will see animals such as reef sharks, sea rays, airy seahorses, and clownfish.
3. The Archaeology Museum in Sharjah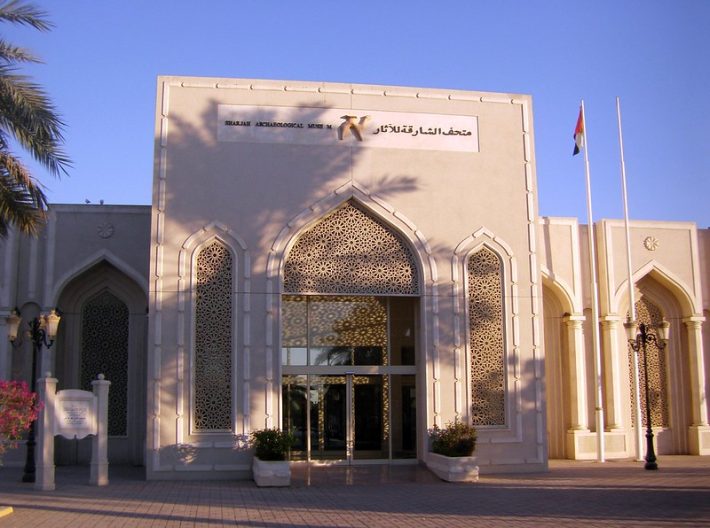 Want to get a glimpse into the history of Sharjah? Visit this museum and be prepared to be amazed at the collection they have on display. The museum will literally take you on a time travel back to the Iron age, Stone age, and Bronze age. The exhibit consists of items such as pottery, jewelry, weapons, and different artifacts.. The whole experience is mesmerizing.
4. Buhaira Corniche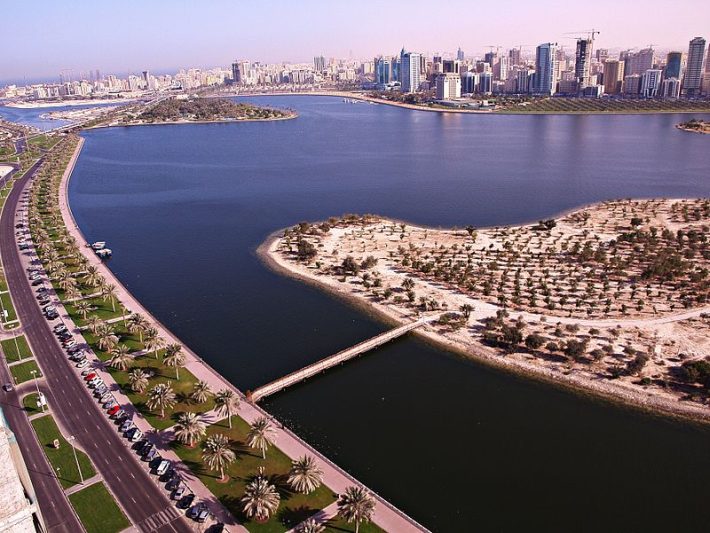 This is a very popular tourist attraction in Sharjah and it is located near Khaled Lake. It is very easy to get to this place as it is not far from the city. From here you can get a fabulous view of the city. You can take a lazy stroll in this park and also try out some of the local food sold there.
5. Noor Island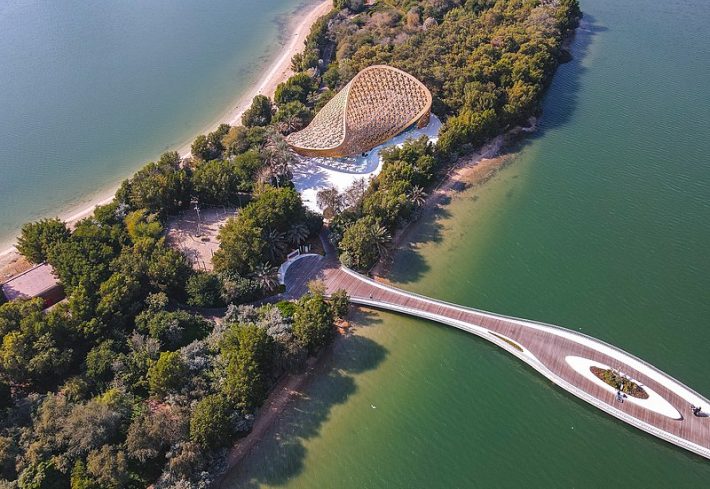 This place is an absolute gem and it is certainly worth a visit. This is found in Khalid Lagoon and you can get to this place by a walkway or boat. This island is the perfect getaway from noisy city life. You will have access to a pavilion where you can sit and read your favorite novel and also a kid's ground where they can play and have a good time.
6. Kalba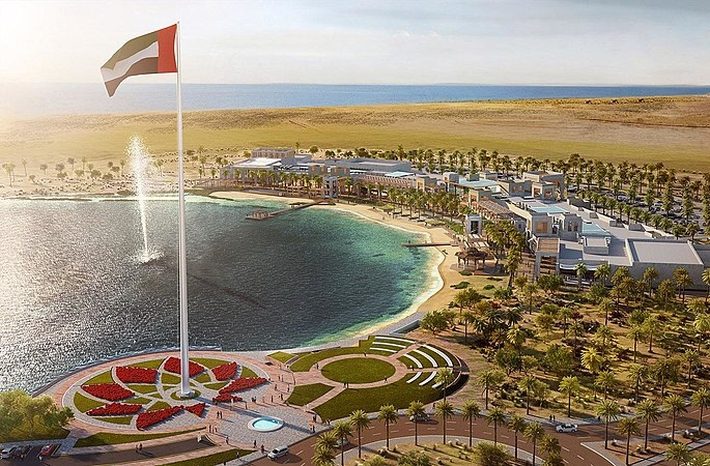 What is so special about this place? Well, it has a huge collection of flora and fauna. This is a big bio reserve where you can also catch a glimpse of rare birds. This is a wetland that has a beautiful mangrove forest.
7. Noor Mosque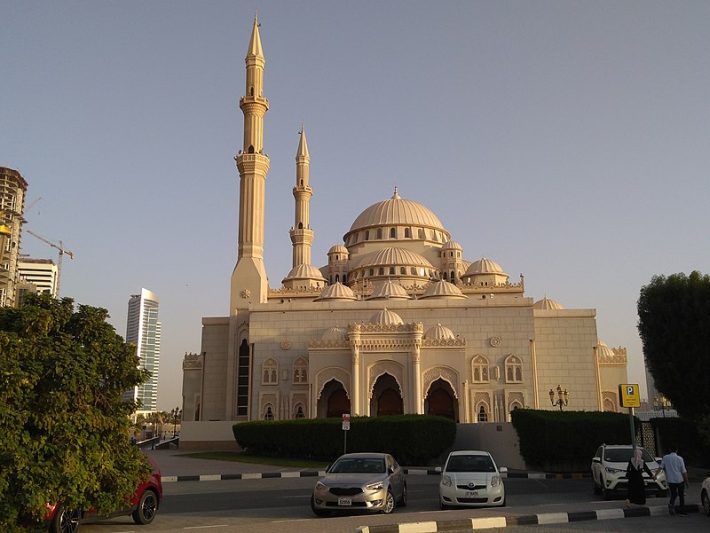 This is a very beautiful mosque and you must visit without fail. The design of the mosque sports traditional Arabian Architecture and has lines from the Holy Quran written on it. The Noor Mosque was the first mosque in Sharjah to allow people from other religions to enter its premises. You will also get a guided tour of the mosque and the guide will explain the history to you.
8. Souq Al Jubail
This is a marketplace where you can find vegetables, fruits, and seafood. This is a place where you can see how people merge tradition and modern work habits together to offer the best services to the people. The marketplace has hundreds of shops selling all kinds of items.
9. Sharjah Heritage Area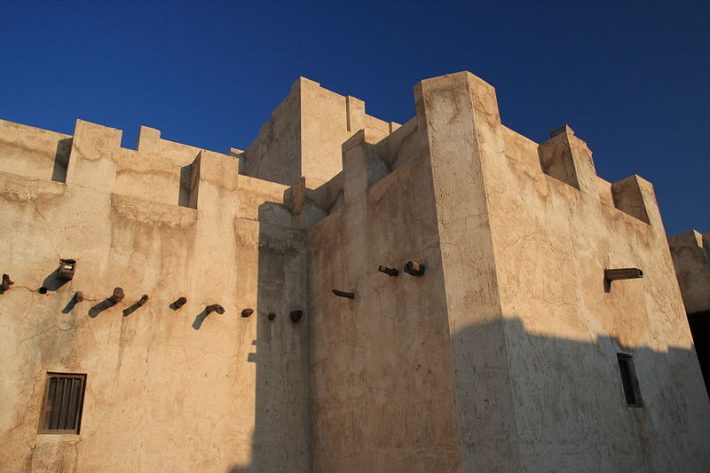 This is a popular area within Sharjah and it captures the true vibe of UAE. The old souks and family houses sport traditional Arabian designs. This area has many museums inside it and you can visit them at your own pace. You will find attractions such as Hisn Fort, Midfa House, Calligraphy House, and much more.
10. Khor Fakkan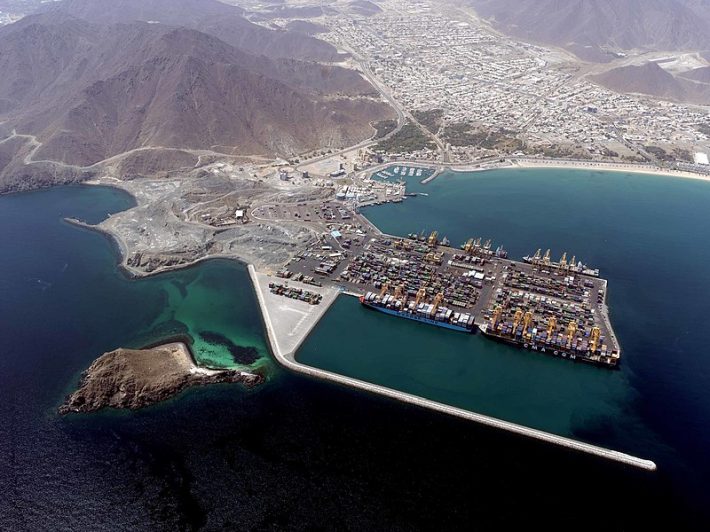 This is not too far from Sharjah and it is certainly worth a visit. Khor Fakkan place is blessed with beautiful beaches and mountains and the beauty is breathtaking. You can also visit Mosques, Museums, Castles, Mountains, and Beaches.
11. Al Majaz Waterfront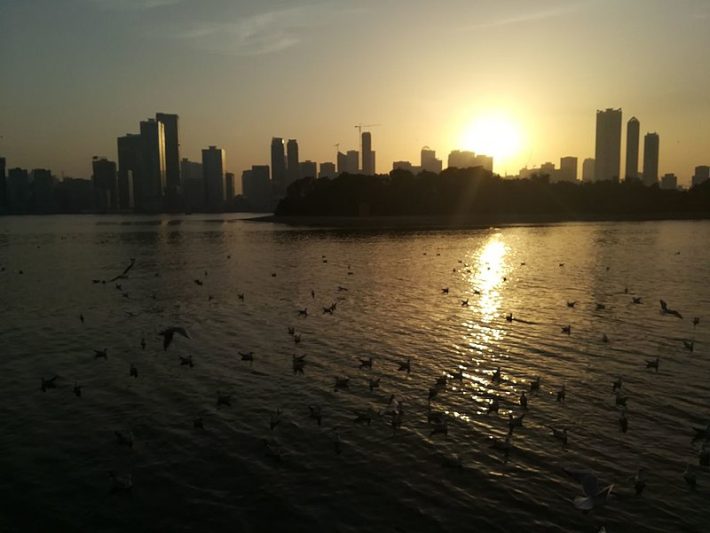 This waterfront is very popular for families to visit. Here you can avail yourself of activities such as finding, golf, and many more. The atmosphere here is very calm and relaxed. This place also hosts festivals, events, and concerts. The musical fountain show here is simply magical and your kids will like it too. The good thing about this area is that there are about 1000 spots for parking your car and the area has free Wi-Fi.
12. Sharjah Arts Museum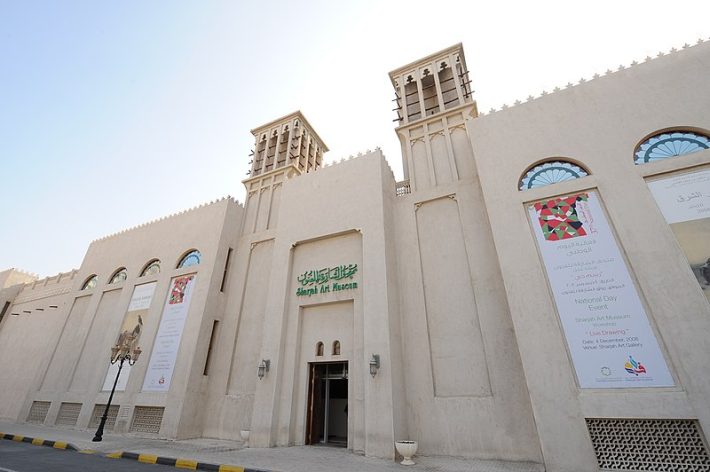 If you are an ardent art lover then you should visit this museum. The art collection in this museum is simply amazing and they showcase Arabian culture. The museum has masterpieces created by artists of the 18th century.
13. The Art Foundation In Sharjah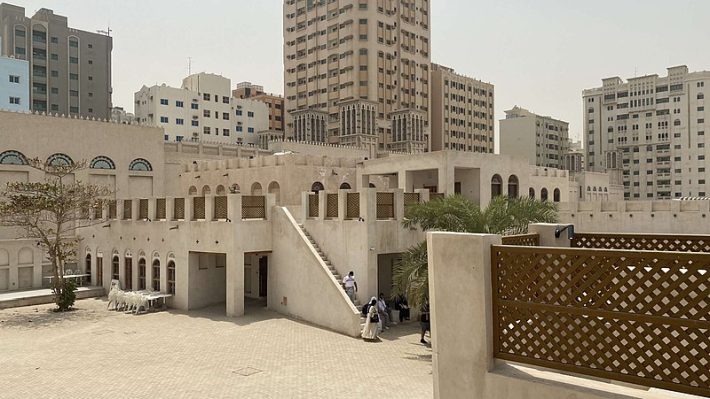 What is this place all about? This is a very popular platform for artists all over the world to help their work gain exposure. You will find that this place hosts exhibitions all year long. The whole purpose of this place is to spread Literature and Art.
14. The Discovery Center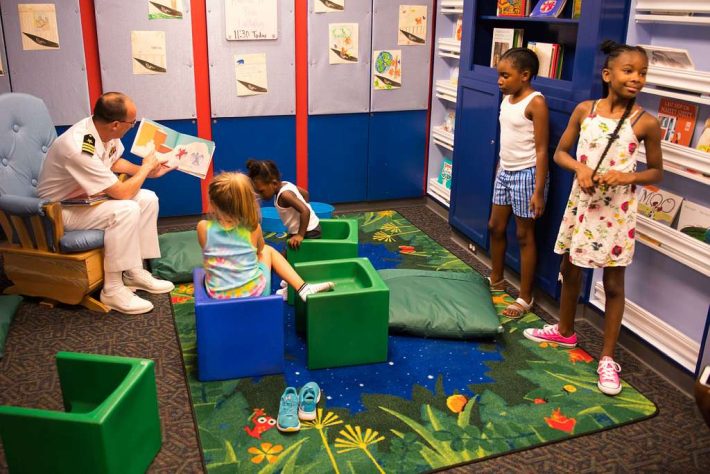 Are you looking for a place where your children can have a bit of fun? Well, take them here and they are going to love it. Your children will learn tons of new things through fun and games. They will gain valuable knowledge of technology, science, and the world.
15. National Park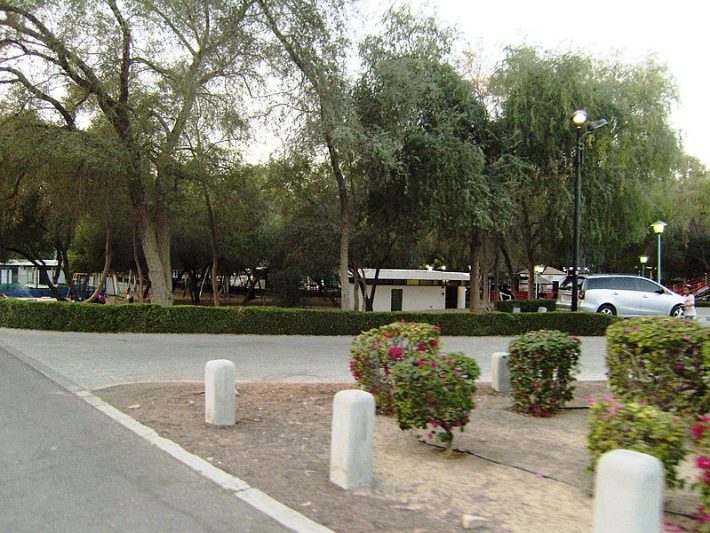 This park covers a huge area spanning 630000 square meters, this is a very popular tourist attraction in Sharjah. The design of this park is a healthy mix of European and Arbain architecture. This is a fabulous place to chill out and relax with your family and friends.
16. Science Museum
This is one museum that your kids are going to love as they will get to learn a lot about the different aspects of science. There are interactive sessions that will educate your kids through entertainment, your kids will have a clear understanding of how the world works.
17. Museum Of Islamic Civilization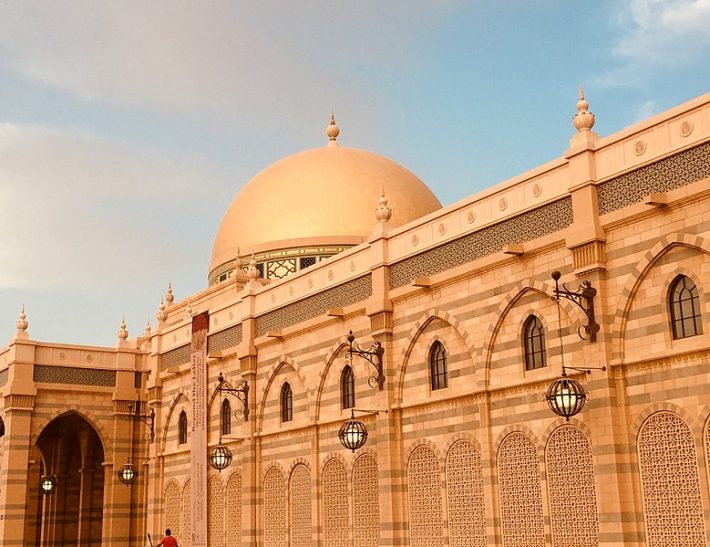 Discover the roots of Islam and Arabic culture at this museum. This museum has exhibits that will teach you a lot about Islamic rituals, textiles, and artifacts. The museum is divided into two floors and has a host of interesting exhibits. Some of the exhibits in this museum go back 1400 years. Also know about Umm Al Quwain Museum which was recently opened.
18. Souq Al Jubail
This souq used to be a fish market before it was transformed into this gorgeous market. This place has hundreds of shops selling items such as vegetables, fruits, and seafood. You can also consume refreshments at a live counter while you wait for your items.
19. Wildlife Center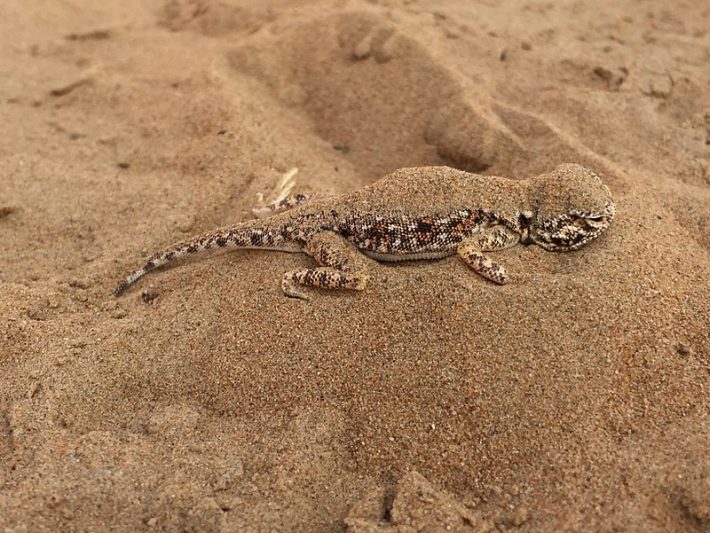 This wildlife center can be found on Dhaid Road and it is at a distance of 26 kilometers away from the main city. This place was opened to the public in the year 1999 and you can find more than 100 species of different animals here. The center not only serves as a sanctuary for animals but also promotes awareness about wildlife.
20. Desert Park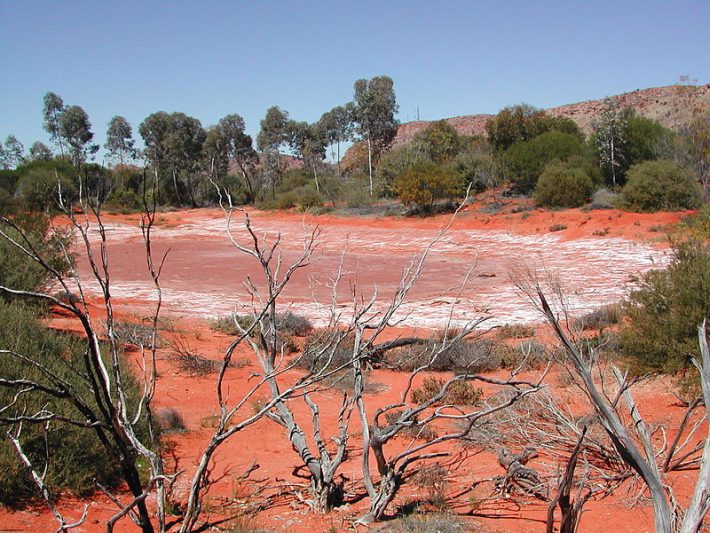 This park is divided into three broad sections and it is known for providing the best edutainment. Here at this place, visitors can get a good view of the fauna and flora and also learn a good deal about them.
Conclusion
Sharjah is a wonderful city that you need to visit without fail. Do follow the rules of the city such as wearing appropriate clothes and following the rules regarding photography. These 20 locations mentioned above capture the Arabian spirit to the fullest. So, start packing your bags now.