We all know Dubai because of its bizarre lifestyle. There has been a vast improvement in the midnight culture of the city with the advancement of tourism during the last 10 years. Right now, you will come across some awesome places in Dubai that will provide you with a great time at night. Below, we have mentioned the top 15 places to visit in Dubai at night that will keep you engrossed.
1. Burj Khalifa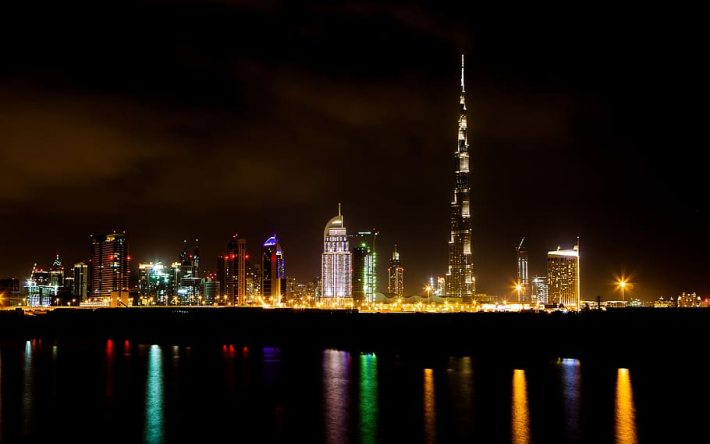 Being the tallest structure on the planet, this will be the ideal site to visit at night in Dubai. Get an astounding view of the skyline of Dubai after climbing to the top which will surely catch you by surprise. Make sure to satisfy your taste buds right here at 148th Floor of Burj Khalifa with your sweetheart while enjoying yourself to the fullest.
2. Dubai Aquarium and Underwater Zoo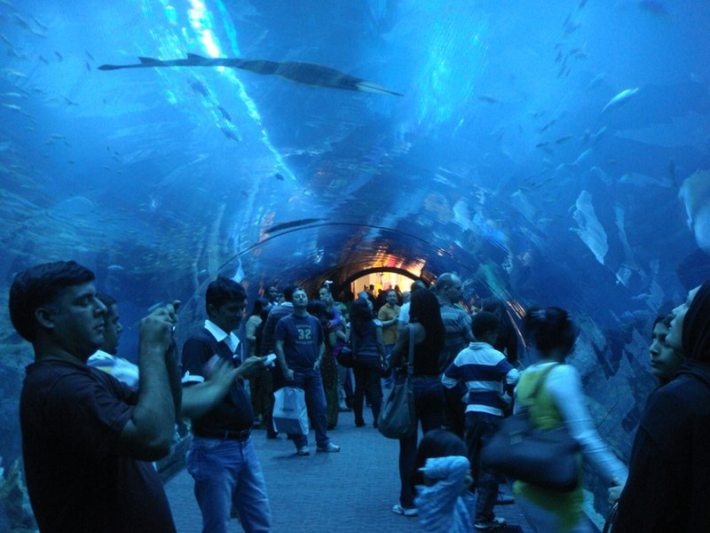 Here you will have the opportunity of coming face to face with sharks that will mesmerize the tourists for sure. Make it a point to witness the lively aquatic creatures residing in the aquarium. It is a fact that numerous tourists visit this aquarium every year from different parts of the world and don't forget to get the Dubai Aquarium mall tickets at a discount price here. There are as many as 32,000 species of marine animals in the underwater zoo including sharks, snakes, and rays.
3. The Dubai Fountain
This particular fountain reflects the architectural splendor of Dubai which will surely catch you by surprise. It is believed that this location happens to be amongst the most frequented nocturnal tourist destinations right now in the city. This fountain depicts a fantastic collaboration of technology and art that is extremely eye-catching as well. The water jets of this fountain reach up to as many as 150 m within 30 minutes.
4. The Dubai Marina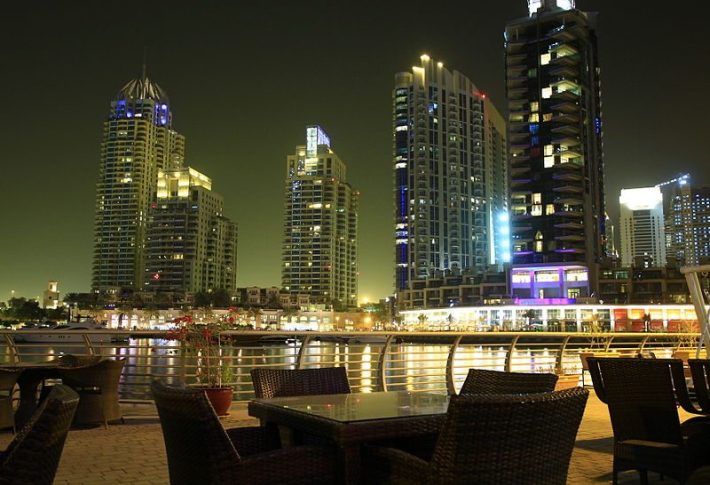 Your day right here will begin with the sunset. With plenty of amusement sites, the Dhow Cruise in Dubai Marina appears to be like heaven on a starry night. Astounding restaurants and cafés, shopping malls, sandy beaches, unwinding parlors, and many more will be available right here for the amusement of the visitors. The Dubai Marina likewise happens to be a fantastic shopping destination in Dubai.
5. Ski Dubai
It will be a sensible idea to venture out towards the Emirates Mall after shopping and sightseeing the entire day. This beautiful and massive mall covers an area of approximately 22,000 m² while the indoor ski Dubai resort resembles a wonderland for all those who like to witness snowfall as well as experience subzero temperatures in the city. Deemed to be the third-biggest ski slope on the planet, it provides plenty of amusement for the kids as well.
6. Desert Safari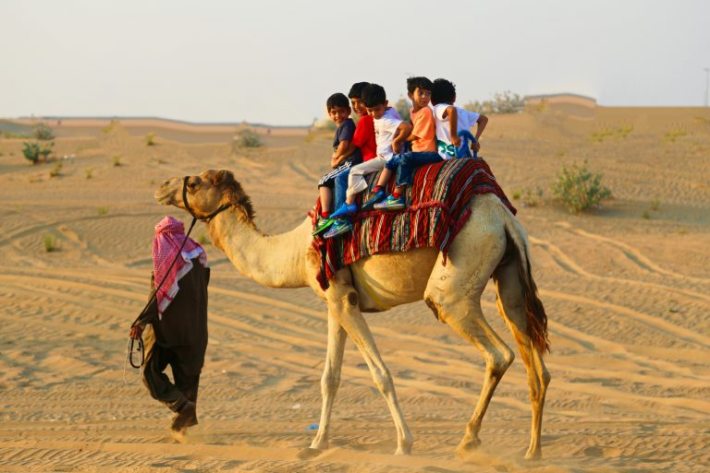 There is no doubt that the desert Safari will allow you to experience the authentic flavors of Dubai in the best possible way. As a matter of fact, numerous tourists coming from across the globe find this place to be quite interesting in the long run. This Safari will provide you with a rousing experience after the sunset.
7. Dhow Dinner Cruise
This particular dinner cruise will allow you to have a great experience in Dubai without any doubt. It will be feasible to enhance the cruise experience by treating yourself to an awesome dinner along with your loved one. Here, you will be able to capture some interesting and beautiful night frames in case you happen to be photogenic. It will be a sensible idea to indulge in this activity at least once in your life without fail.
8. Enjoy yourself at Sassy Bars
While you are in Dubai, make sure to visit the bars where it will be feasible to absorb the upscale and trendy ambiance of the city. You will come across numerous options to pick from including seaside resorts and rooftop bars. Make it a point to hear some relaxing music, get hold of your favorite cocktail, and enjoy yourself to the fullest. The most reputed bars in the city consist of the Penthouse at 40 Kong, Five Palm Jumeirah, as well as Burj Khalifa.
9. Dubai Creek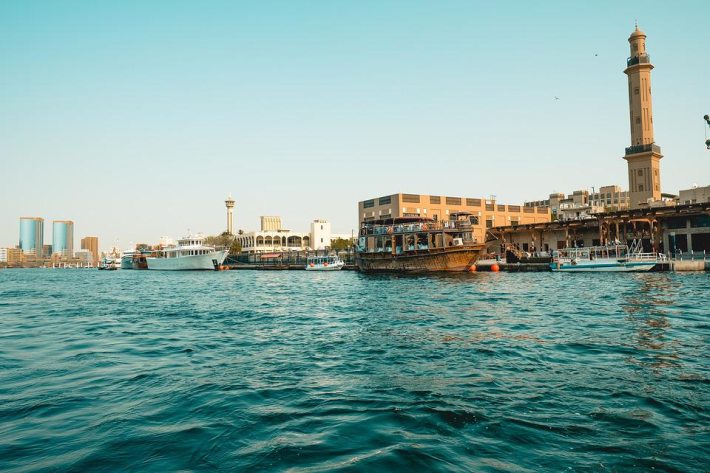 This one is undoubtedly one of the best locations in Dubai to visit at night, and the good thing is that it is open around-the-clock for the visitors. Make certain to enjoy a nice dinner party at trendy cafés and restaurants right here. The Dhow cruise creek will be a good idea to venture out into the waters and enjoy the picturesque views of Dubai. The Dubai Creek comes with several surprises for the guests, and for this, make certain to bring along your camera for enjoying the city like never before.
10. Dubai Global Village
Dubai Global Village is considered to be an appropriate destination for couples and families for witnessing the unending nightlife of the city. Make it a point to visit this location for enjoying extravagant events. Indulge in mouthwatering snacks while enjoying the beautiful rides with your children as well. In a nutshell, the Dubai Global Village happens to be the best gateway for explorers, food enthusiasts, as well as shopaholics.
11. Spice markets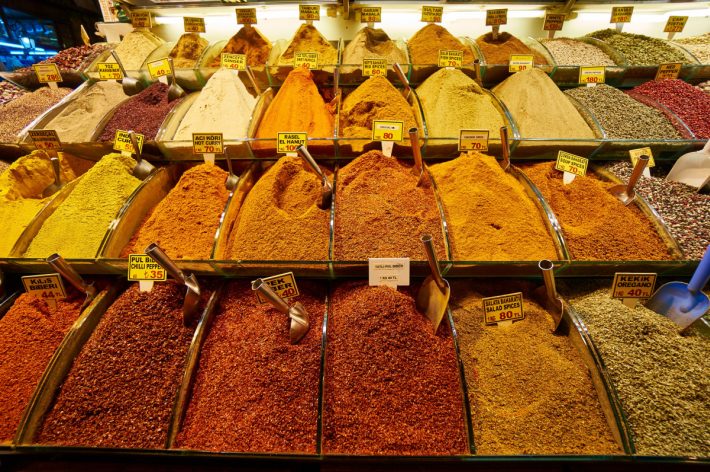 Spice markets will be your ideal destination in Dubai in case you have an affinity for costly jewelry and fashion trends. You will come across approximately 400 traders in this jewelry market providing you with some astounding jewelry. You will find the reputed Dubai Spice Souks just beside the jewelry market where an extensive range of spices will be available from across the Arab world.
12. The Madinat Theatre
This happens to be a heavily visited site in Dubai where art lovers and artisans assemble from various parts of the world. This is a favorite site for the shopping buffs and also houses an art theater known as Madinat Theatre. The sophisticated appearance of this theater helps to make it an intriguing and enriching destination in Dubai. Different types of shows are organized right here consisting of magic shows, light shows, music shows, and so on. This theater will be able to entertain both children and adults.
13. Belgian Beer Café
This Beer Café will satisfy the desires of virtually every party enthusiast out there. This café is well known for its genuine European food as well as themed parties. Make sure to relax in the outdoor seating area while watching the lofty skyscrapers of the city and munching on your favorite treats. The delicacies and beverages served right here are genuinely divine and mouthwatering. Therefore, it can be considered to be the perfect destination for your late nights.
14. La Mer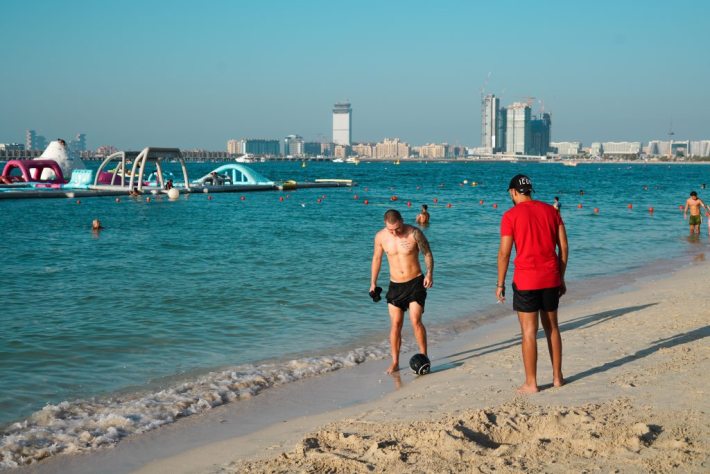 This one is a vibrant beachside neighborhood in the city which is quite famous amongst the locals and the tourists for its amusement complexes and shopping malls. Consequently, make it a point to visit La Mer at night which will definitely catch you by surprise. This location is crowded during the day until midnight and will provide several top-quality dining options to its visitors as well. Do not make any hesitation and enjoy your meal at top-quality restaurants and cafés.
15. Dubai Mall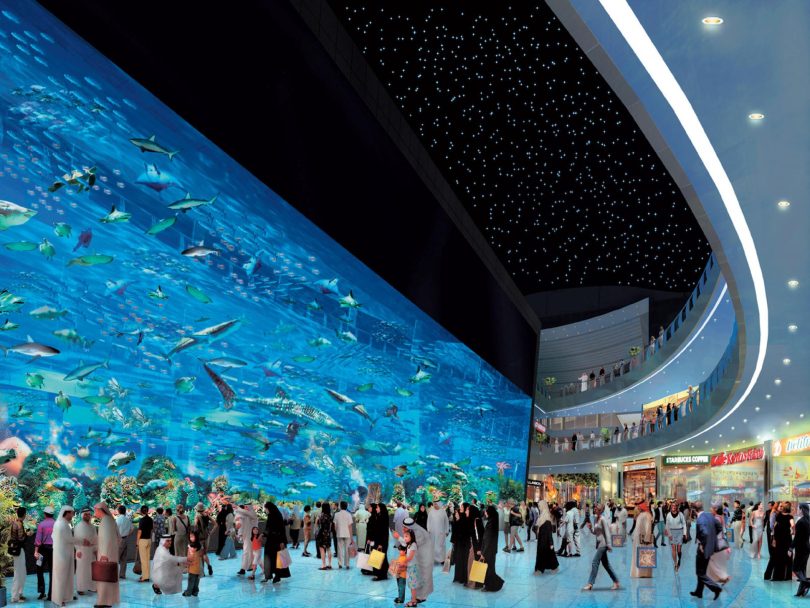 While you are in Dubai, you will be able to witness lots of shopping malls which will provide you with anything you desire. There are several different malls like the Mall of the Emirates and the Dubai Mall that will satisfy every shopping enthusiast out there. Here, it will be advisable to indulge in various activities such as skiing, bowling, simulator rides, and so on. You will also have the provision of roaming around and exploring the spectacular architecture of the malls as well.